Peanut Butter, bacon, Banana & Maple
Recipe Image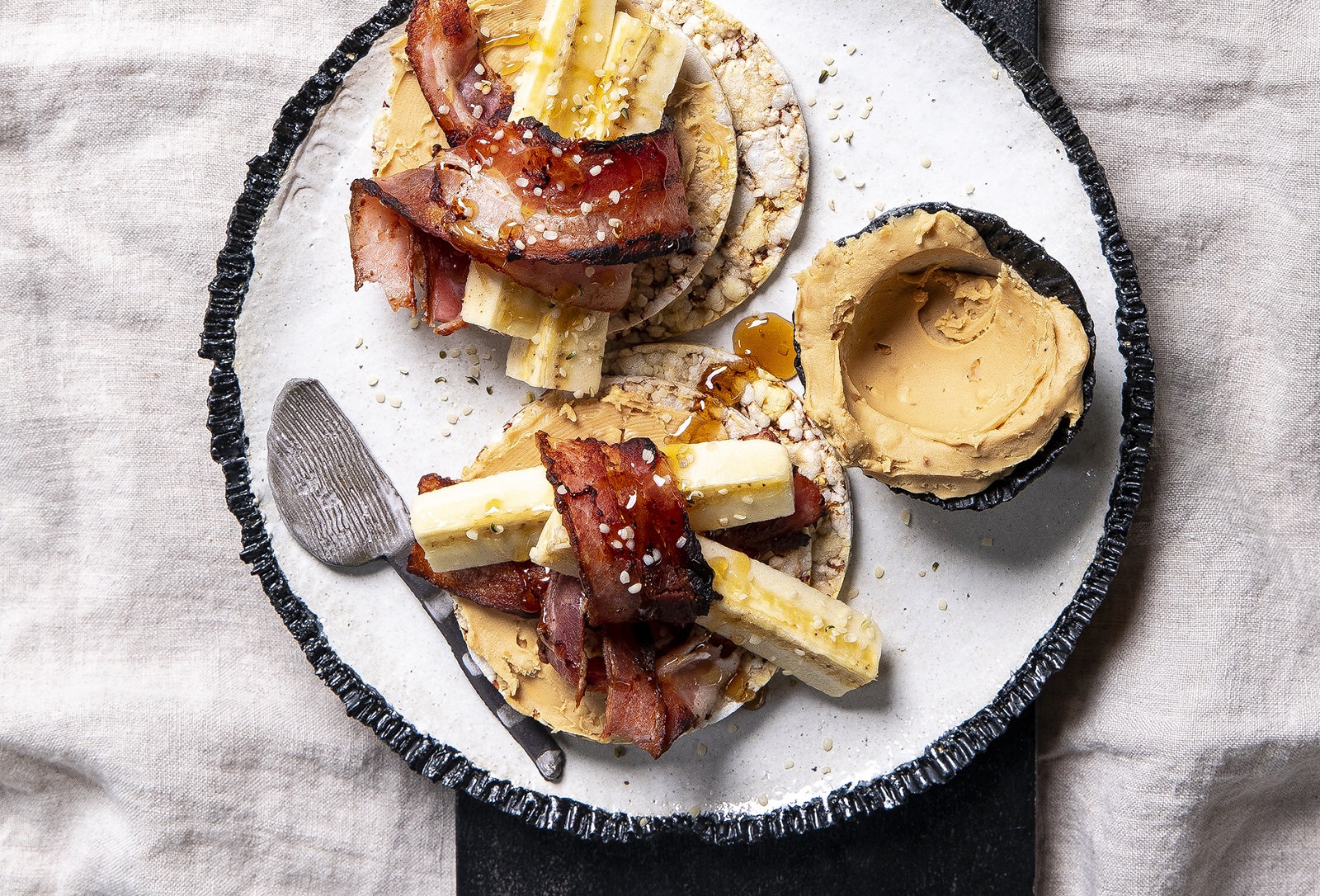 Recipe Time
15 mins (including a few minutes cool a bit)
Directions
Firstly cook the bacon in a pan on the stove using the butter. Cook till bacon to the level you love most, then put aside to cool a bit for 1 - 2 mins. Spread some peanut butter across each CORN THINS slice then layer on the bacon & banana slices. Drizzle on some maple syrup. Now you can enjoy you sweet and salty breakfast.
Ingredients
3 CORN THINS slices
 2 Bacon rashes (each cut into 3 pieces)
Peanut Butter
Maple syrup
1 Banana (sliced) 
Butter (to cook the bacon)
Still Hungry?
Still Hungry, then why not try something else. Check what is in your fridge or pantry, or view any of our other CORN THINS recipes for some tasty ideas.