Cottage Cheese, Blueberries, Walnuts & Cinnamon
Recipe Image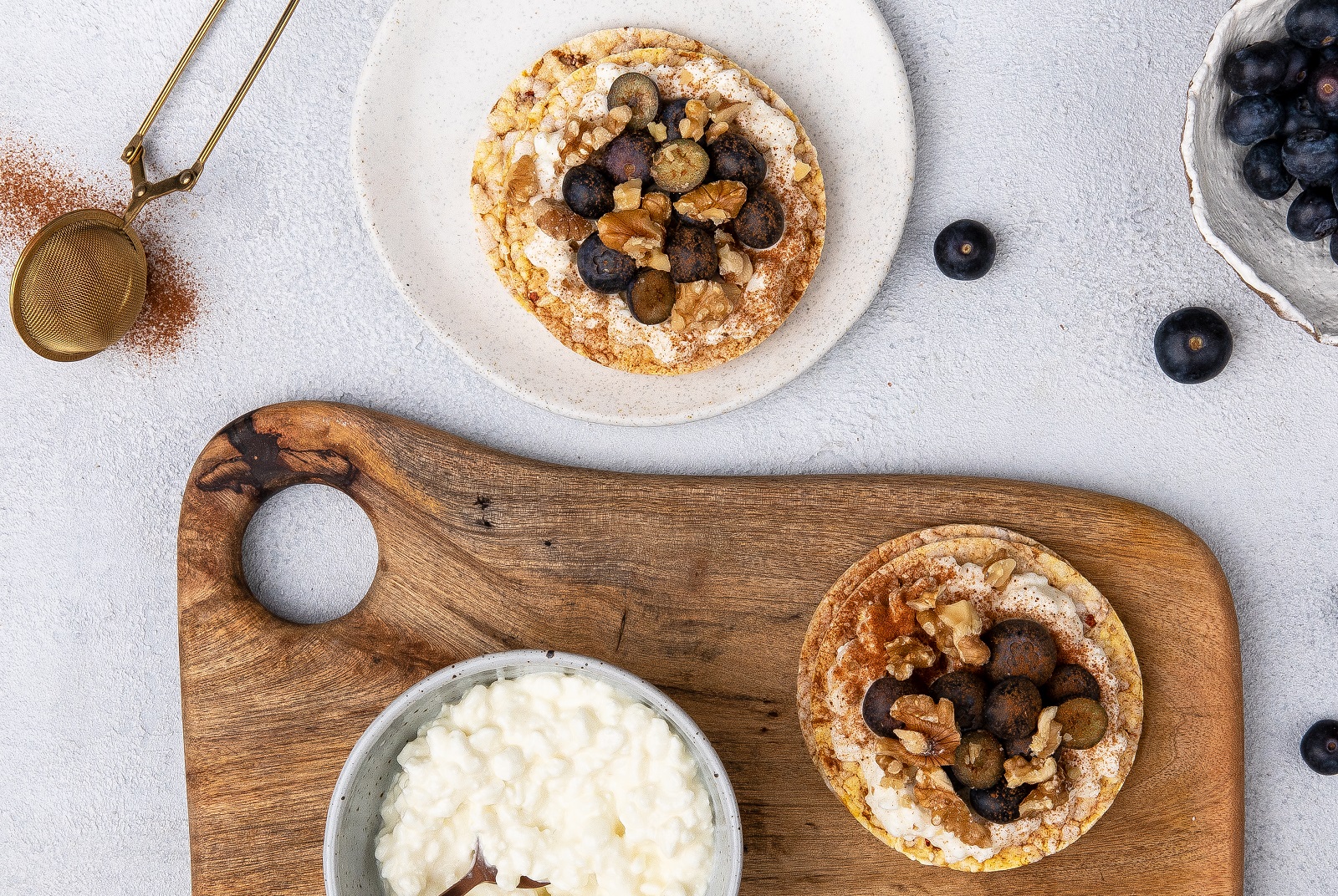 Directions
Spread cottage cheese across each Corn Thins slice, top with blueberries, then walnuts. Finally sprinkle with a little cinnamon powder. Perfect to eat with you morning tea of coffee.
Ingredients
3 CORN THINS slices
3 Tbsp of cottage cheese
50g Blueberries (cut in half)
1 Tbsp of walnuts (crushed)
Cinnamon
Still Hungry?
Still Hungry, then why not try something else. Check what is in your fridge or pantry, or view any of our other CORN THINS recipes for some tasty ideas.