Scrambled Egg & Smoked Salmon
Recipe Image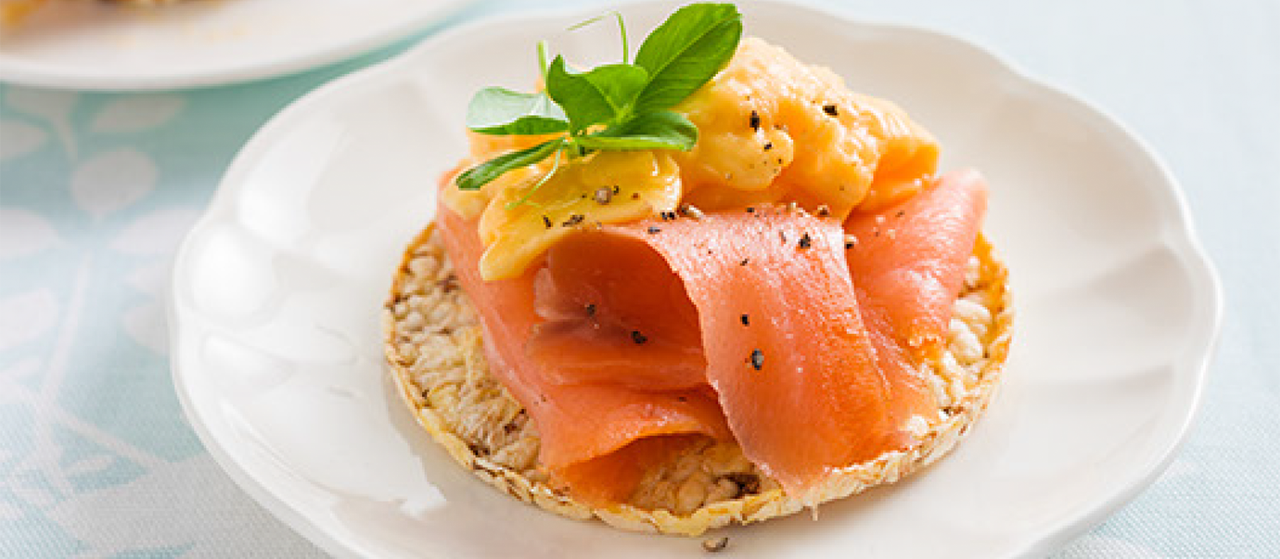 Directions
Step 1
Whisk egg and milk in a small bowl and add desired amount of salt & pepper.
Step 2
Add butter to frying pan and, once melted, add egg & milk mixture. Let sit for 20-30 secs, then using a spatula or wooden spoon, start folding the cooked edges from the bottom, forcing the uncooked egg onto the pan. Continue to do this till the egg is softly set, then remove from heat.
Step 3
Layer smoked salmon onto the CORN THINS slices, then add half the scambled egg onto each CORN THINS slice. Add pepper & salt as desired.
Ingredients
Egg (1)
Milk or cream (3 tbsp)
Smoked Salmon (60g)
Butter (1 nob)
CORN THINS slices (2)
Pepper & salt (as desired)
Still Hungry?
Still Hungry, then why not try something else. Check what is in your fridge or pantry, or view any of our other CORN THINS recipes for some tasty ideas.