Recap of the Seasonal Produce of the Month for December to February
2023-03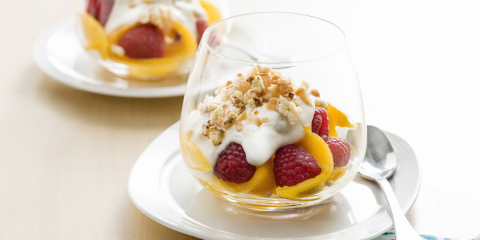 Did you miss the seasonal produce of the month from December to February? This blog is for you as below there is a recap of these three months.
Make sure you are following @cornthins_original on Instagram and Facebook so you do not miss the produce of the month ever again! For inspiration on how to incorporate the produce of the month with Corn Thins slices check out the recipes section on the website https://www.cornthins.com/en/node/57145
Seasonal Produce of the Month for December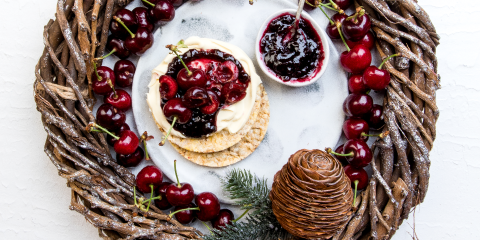 Christmas season is here and the perfect fruit to match the festivities are cherries. This delicious fruit is not only sweet and delicious but full of health benefits for your body too. This includes vitamin C which helps to support an optimal functioning immune system. Vitamin C is also needed to make the protein collagen. Collagen is needed for strong ligaments and tendons and helps your skin to stay healthy.
Cherries are also a good source of potassium which helps lower your blood pressure and helps to keep your heart healthy, as well as normal nerve function and muscle contractions. This fruit is also rich in antioxidants and polyphenols. Cherries have strong anti-inflammatory properties which is why athletes use tart cherry juice to help reduce delayed onset muscle soreness. These anti-inflammatory properties may also help reduce symptoms of arthritis.
Cherries are a good source of melatonin which may also help improve your sleep. One cup of cherries will give you around 3g of fibre which supports a healthy gut function.
Cherries can be used in so many ways such as with your Christmas turkey, as part of a pie or muffin, in a fruit salad, and sliced halves on top of Corn Thins slice with cream cheese. There are so many reasons to enjoy cherries during this festive time and especially now these cherries are in season.
Seasonal Produce of the Month for January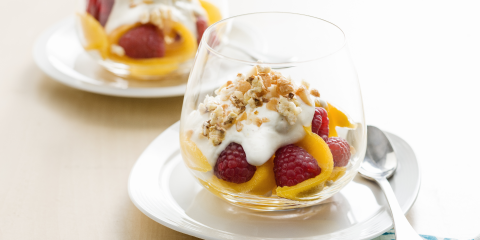 When I think of Summer one of the first fruits to come to mind is mangoes. Good news is this delicious fruit is in season during January. Mangoes are a great source of many vitamins, minerals, and fiber. This includes vitamin A and C. Both these vitamins support optimal immune system function. Vitamin A also supports the health of your eyes. Mangoes also contain lutein and zeaxanthin; these are carotenoids which help to protect your eyes from excess free radical damage. These carotenoids also absorb excess light energy such as from blue light. In addition, lutein and zeaxanthin may help to reduce your chances of developing age-related macular degeneration.
Mangoes also give your body vitamin E which acts as an antioxidant and helps to keep your skin looking at its best. Also, vitamin B6 which is needed to make red blood cells and vitamin K which helps your blood to clot normally. The mighty mango also helps your heart to function by providing potassium and magnesium.
In addition to these benefits, mangoes contain a plethora of different antioxidants and polyphenols. These help to fight off excess free radicals which can cause damage and disease to the cells of your body. There is so much more to love about this delicious fruit than simply the refreshing, sweet, juicy flavor provided with every bite on a hot summer's day.
Seasonal Produce of the Month for February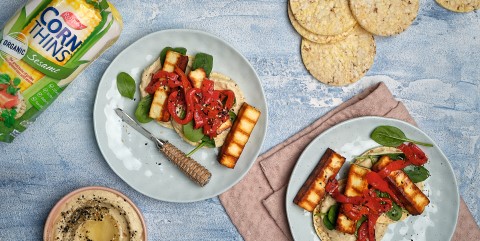 This vegetable is one of my favorites because of its sweetness and perfect crunch. The produce of the month for February is capsicum. This vegetable is a great source of vitamin C which is needed to help make the protein collagen. Collagen is needed for youthful looking skin as well as strong ligaments and tendons. This vitamin also plays an important role in optimizing your immune system.
Capsicum is also a good source of beta carotene, which is converted to vitamin A in your body. Like vitamin C, vitamin A also supports your immune system to work at its best. Capsicums are also a good source of folate which is needed to make and repair DNA. Also, potassium which helps to lower blood pressure and supports heart health.
Capsicums are rich in antioxidants which help to fight off excess free radicals which can cause damage and disease to the cells of your body. This includes capsanthin which is present in red capsicums and gives red capsicums its color. If you are in the mood for a capsicum snack after reading this, I recommend topping a delicious Corn Thins slice with avocado and sliced capsicum for a perfect snack.
Accredited Practising Dietitian