Roast Pumpkin, Black Beans, Avocado & Coriander
Recipe Image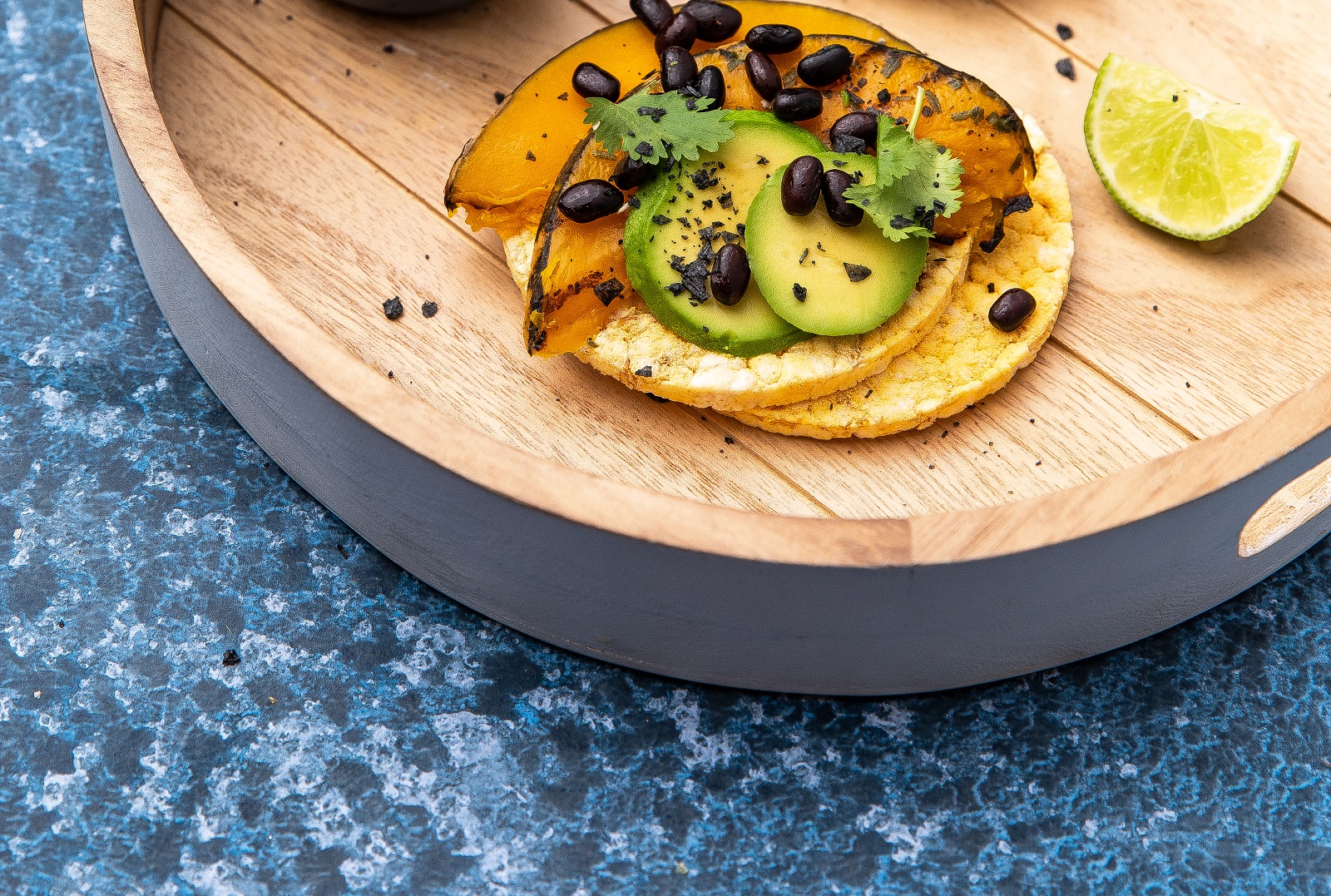 Recipe Time
40 -60 mins (incl roasting pumpkin)
Directions
To roast pumpkin, cover sliced pumpkin with olive oil (add a little salt if desired), then place on grease proof paper on an oven tray. Place pumpkin into an oven heated to 180C. Cook for 30-40 mins. Pumpkin is cooked when it feels soft when pricked with a fork. Once cooked put aside to cool.
Layer some roast pumpkin onto the CORN THINS slices, top with some avocado, then some black beans. For a bit of tang squeeze on some lime juice. Finally add a few coriander leaves.
Place any left over roast pumpkin in the fridge for up to 3 days.
Ingredients
3 CORN THINS slices
Jap Pumpkin 
Black beans (canned)
1 Lime 
1 Small avocado
Coriander
Still Hungry?
 Still Hungry, then why not try something else. Check what is in your fridge or pantry, or view any of our other CORN THINS recipes for some  tasty ideas.