Recipe Image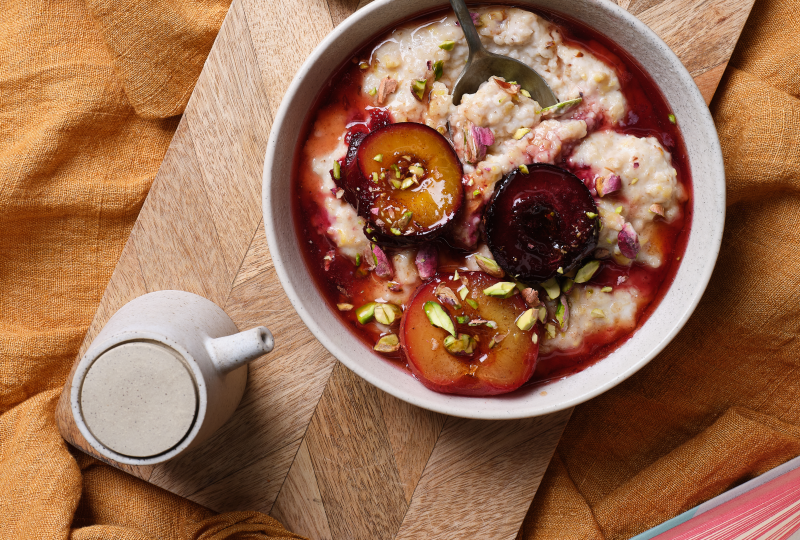 Directions
Combine all ingredients, except peaches, plums & pistachios, in a medium saucepan over medium heat.  Cook, stirring, until thickened and bananas has disintegrated, about 5-6 mins.
Divide between two bowls, serve with extra milk, peaches, plums, pistachios and honey to sweeten (if desired).
Ingredients
60g quinoa flakes
4 Corn Thins Original slices, crumbled
400ml oat milk (unsweetened), plus extra to serve
1/2 cup frozen banana
1 tsp vanilla bean paste
Pinch sea salt
Stewed or canned peaches (2-3 half peaches)
Stewed or canned plums (2-3 half plums)
Handful of pistachios (crushed
Honey, to sweeten (optional)
Still Hungry?
Still Hungry, then why not try something else. Check what is in your fridge or pantry, or view any of our other CORN THINS recipes for some  tasty ideas.