Watermelon, Blueberries, Feta & Mint
Recipe Image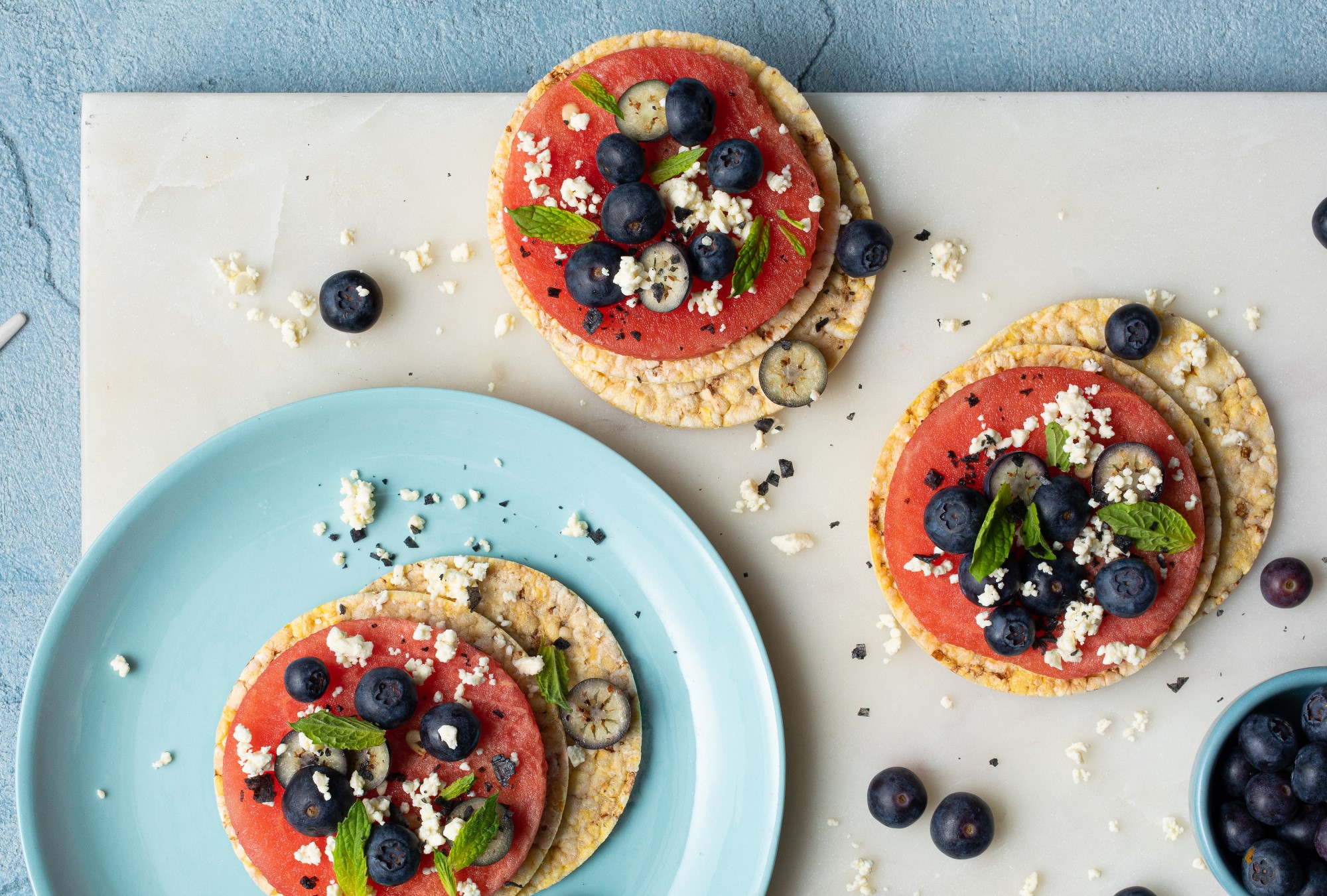 Directions
Thinly slice the watermelon (1/2 cm if possible), trim to a circle a similar size as a CORN THINS slice (possible use a metal ring that is used to fry eggs in a pan, or a biscuit cutter circular mold.....or even just freestyle cutting). Place the watermelon on each CORN THINS slice, then add some blueberries, crumble on some feta, then finish off with a few mint leaves.
Ingredients
3 CORN THINS slices
Watermelon 
Blueberries (halved if possible to stop them rolling off the CORN THINS slice)
Feta cheese (crumbled)
Mint leaves
Still Hungry?
Still Hungry, then why not try something else. Check what is in your fridge or pantry, or view any of our other CORN THINS recipes for some  tasty ideas.