Recipe Image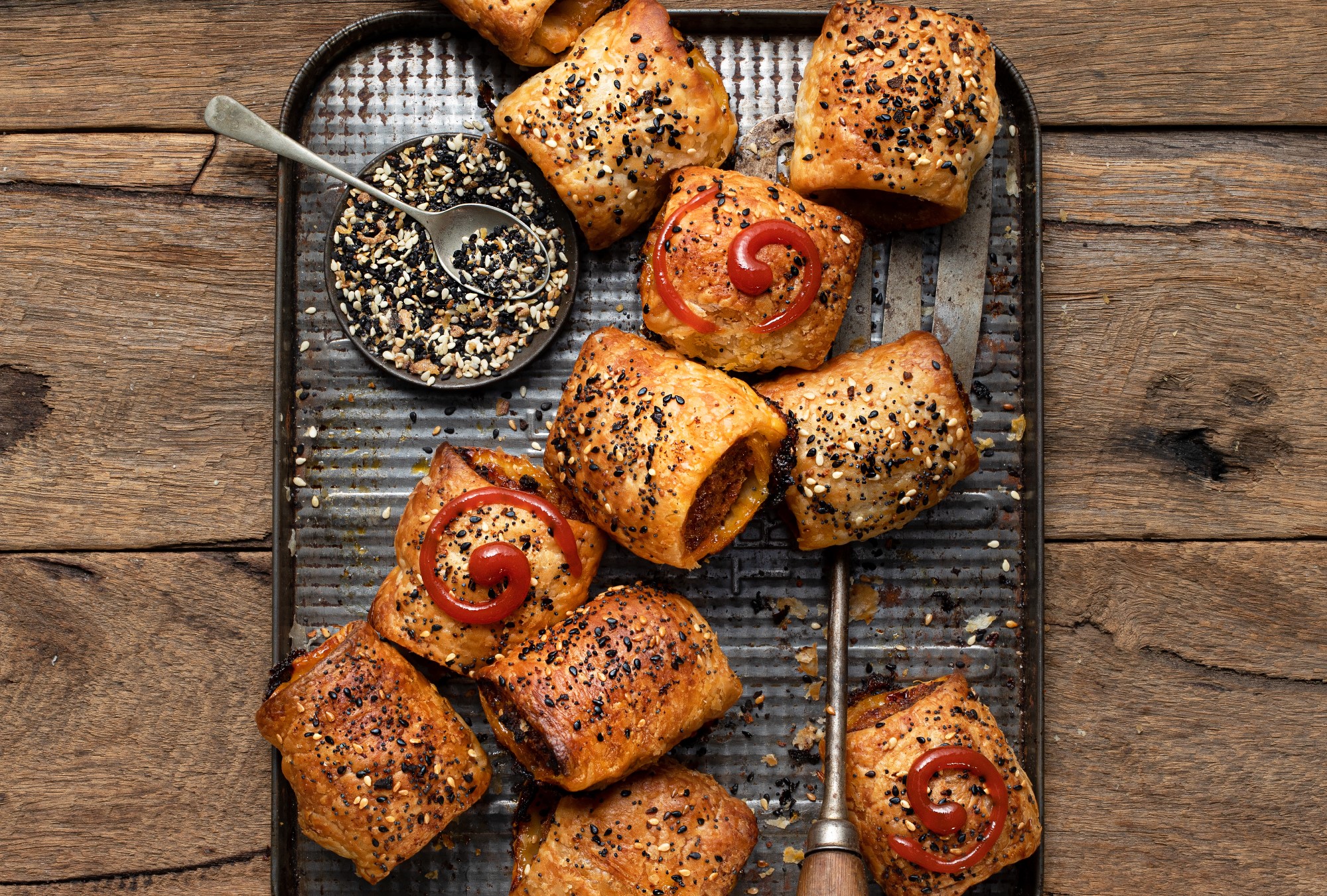 Recipe Serves
24 mini sausage rolls
Directions
Process Corn Thins slices in food processor to a fine crumb.  Transfer to a bowl.
Process onion and carrot until finely chopped.  Add sausage mince, Corn Thins crumbs and herbs, season and process until just combined.
Divide mixture into 6 equal portions.  Cut puff pastry sheets in half then roll each portion of meat mixture into logs the length of the pastry pieces.  Line the log up along the long end of the pastry piece and roll to enclose.  Cut each piece into quarters.
Preheat oven to 220ºC fan.  Line 2 baking trays with baking paper.
Brush with egg glaze (sprinkle with poppy or sesame seeds if desired) then bake for 20-25 mins, switching trays over half way through, until pastry is golden and flaky.
Ingredients
500g sausage mince
250g onions (about 1 ½ large)
1/4 tsp mixed herbs
6 Corn Thins Original slices
2 small carrots
3 standard sheets puff pastry or equivalent gluten free puff pastry
1 egg yolk whisked with 1 tbsp water
Sea salt and freshly cracked black pepper
Poppy or sesame seeds, to decorate (optional)
Still Hungry?
  Still Hungry, then why not try something else. Check what is in your fridge or pantry, or view any of our other CORN THINS recipes for some  tasty ideas.