Fish Cakes, Kewpie Mayo & Lettuce
Recipe Image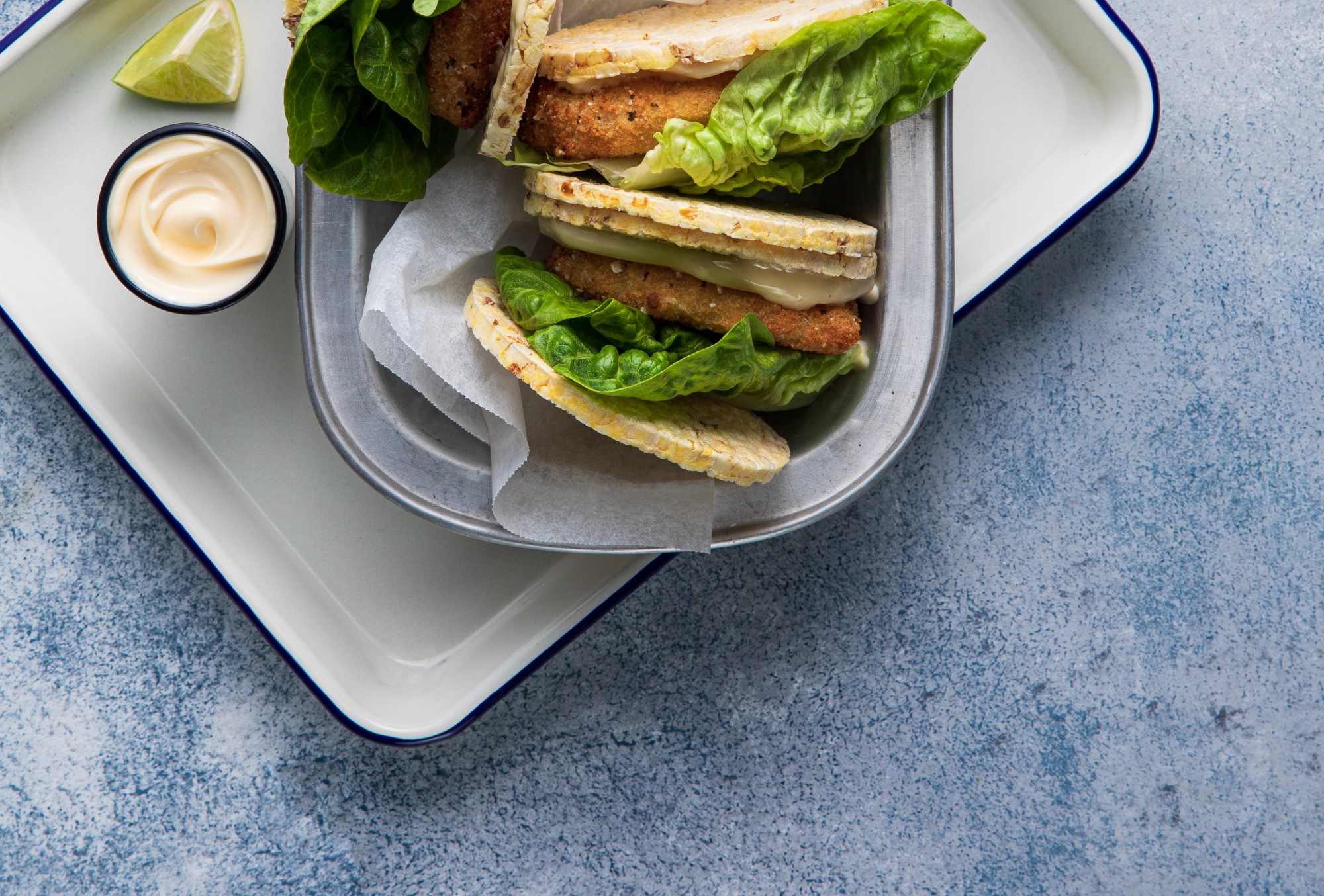 Recipe Time
2 mins (not including cooking fish cakes)
Directions
Cook the fish cakes as per the pack instructions, or your favourite recipe.
Once cooked add a fish cake to a CORN THINS slice, squeeze a little lemon juice onto the fish cake, the add some Kewpie mayonnaise. Layer on a lettuce leaf, then top with another CORN THINS slice, so you have a fish cake sandwich. Enjoy.
Ingredients
4 CORN THINS slices
Kewpie Mayonnaise
2 Fish Cakes (store bought or home made - https://www.bbcgoodfood.com/recipes/gluten-free-storecupboard-fishcakes)
2 Lettuce leaves
1/2 lemon
Still Hungry?
 Still Hungry, then why not try something else. Check what is in your fridge or pantry, or view any of our other CORN THINS recipes for some  tasty ideas.