Recipe Image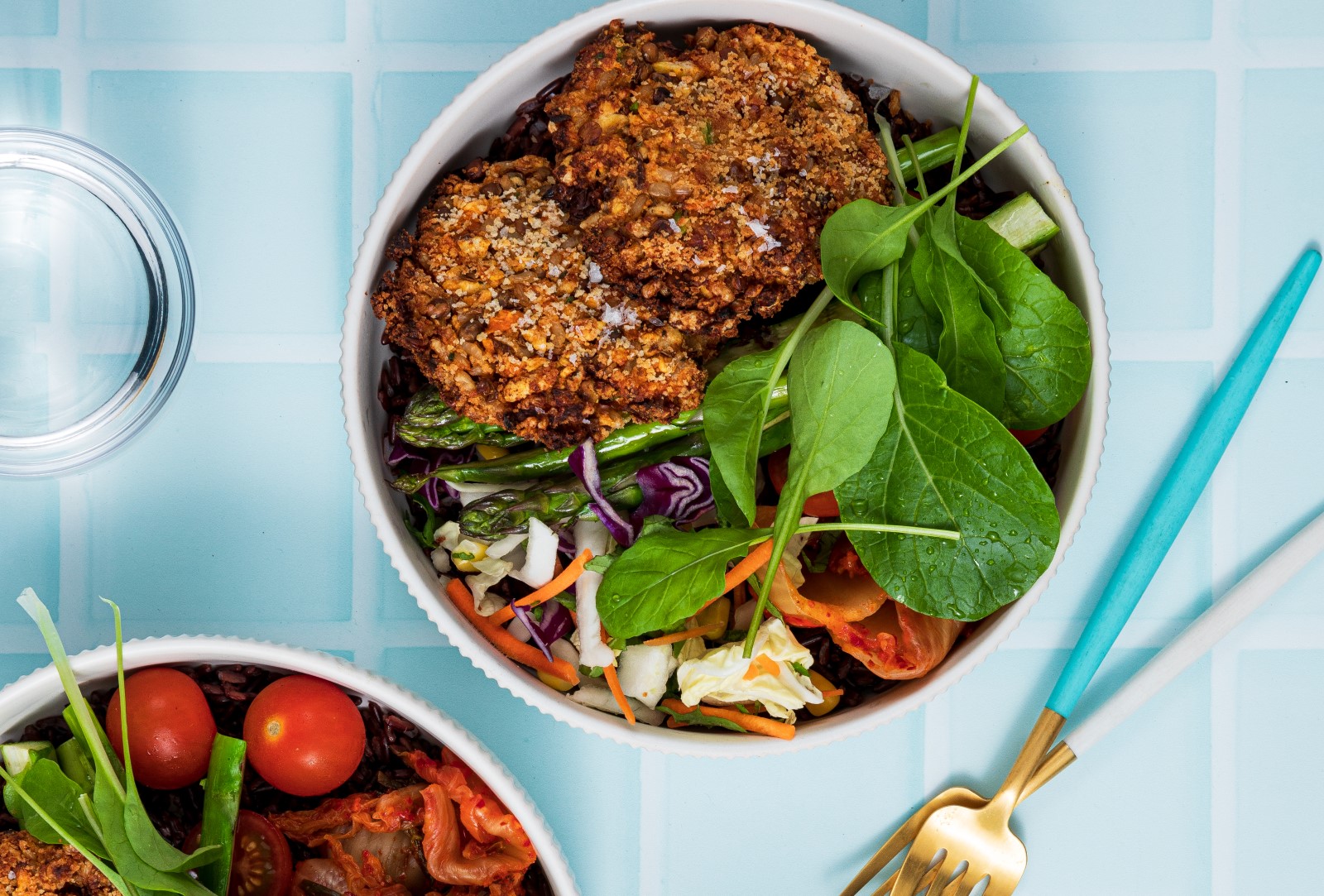 Directions
Place the extra virgin olive oil and ½ cup of bread crumps to the side.

Add remaining ingredients into a large mixing bowl and combine well.

Shape the mixture into 14 burgers using ½ cup measuring cup.

Cover patties with the ½ cup of breadcrumbs set aside and put patties into the fridge for half an hour.

Place1 tablespoon of extra virgin olive oil in a non-stick frying pan and heat the oil.

Over a medium heat cook half the burgers until golden and crisp (around 5 minutes each side).

Using the second tablespoon of extra virgin olive oil repeat this process with the remaining patties.

Serve using Corn Thins slices as a burger bun replacement and a side of your favourite salad.

Enjoy!
Ingredients
28 Corn Thins slices
430g can brown lentils
1 finely chopped small onion
1 large egg lightly beaten
1.5 cups dry gluten free breadcrumbs (ideally whole grain)
2 cups cooked brown short-grain rice
2 tbs extra virgin olive oil
2 tbs 100% peanut butter
2 tbs tomato paste (recommend a variety with added herbs and garlic)
½ tsp salt
½ tsp mixed herbs
½ tsp dried basil leaves
½ cup grated carrot
½ cup finely chopped celery
Still Hungry?
 Still Hungry, then why not try something else. Check what is in your fridge or pantry, or view any of our other CORN THINS recipes for some  tasty ideas.