Recipe Image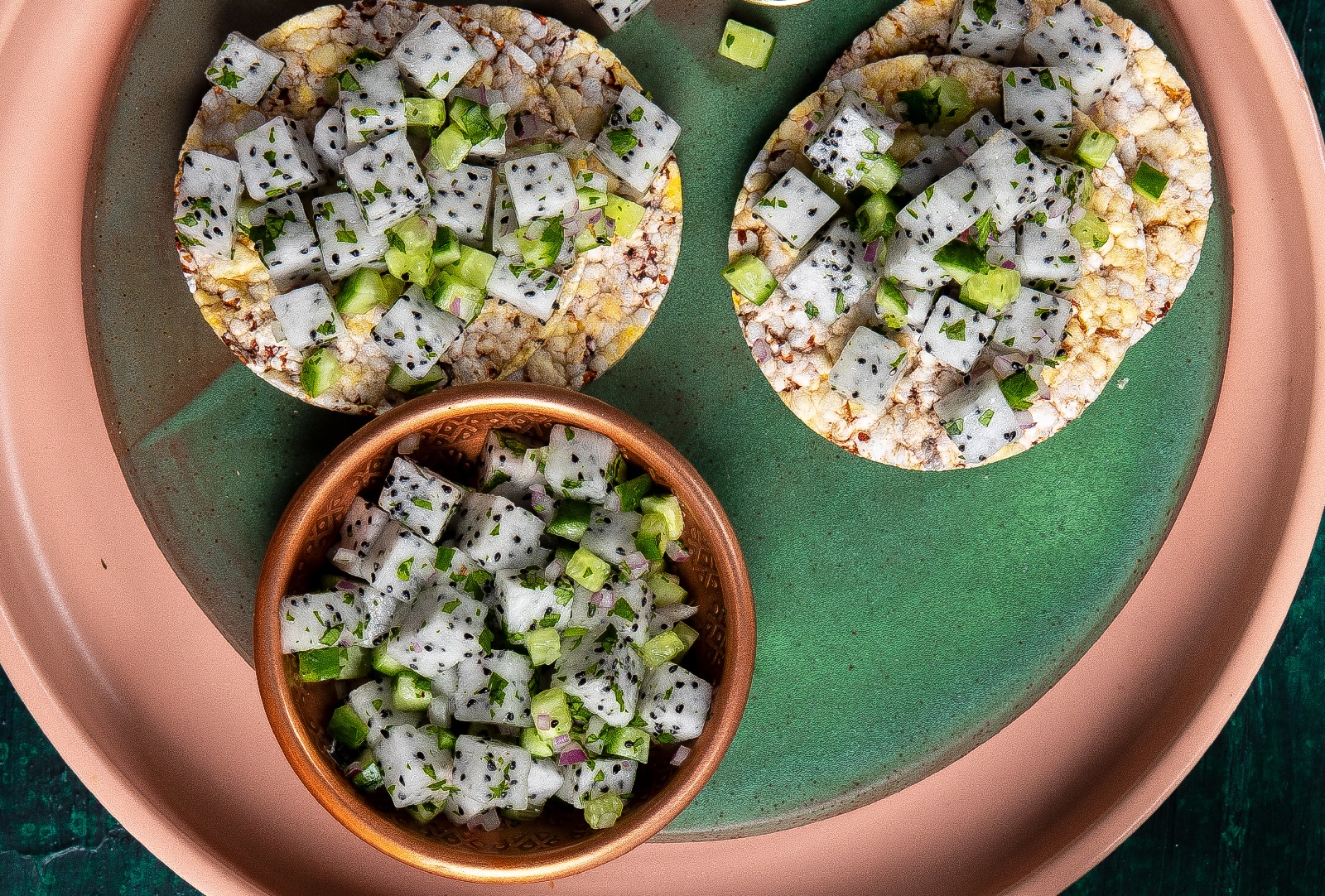 Recipe Time
10 minis to prepare
Directions
Thoroughly mix dragonfruit, lemon juice, cucumber, onion & coriander in a bowl. Let this sit for 30 - 60 mins for the flavours to mix and develop, then spoon onto CORN THINS slices. Any uneaten dragonfruit salsa can be kept in a container in the fridge for up to 5 days.
Ingredients
CORN THINS slices
1 Dragonfruit (peeled & diced)
3 Tbsp of lemon juice
1 Cucumber (diced)
1/4 Red onion (finely diced)
1 tsp Coriander (finely chopped)
Still Hungry?
 Still Hungry, then why not try something else. Check what is in your fridge or pantry, or view any of our other CORN THINS recipes for some  tasty ideas.