Coconut Yoghurt, Honey & Granola
Recipe Image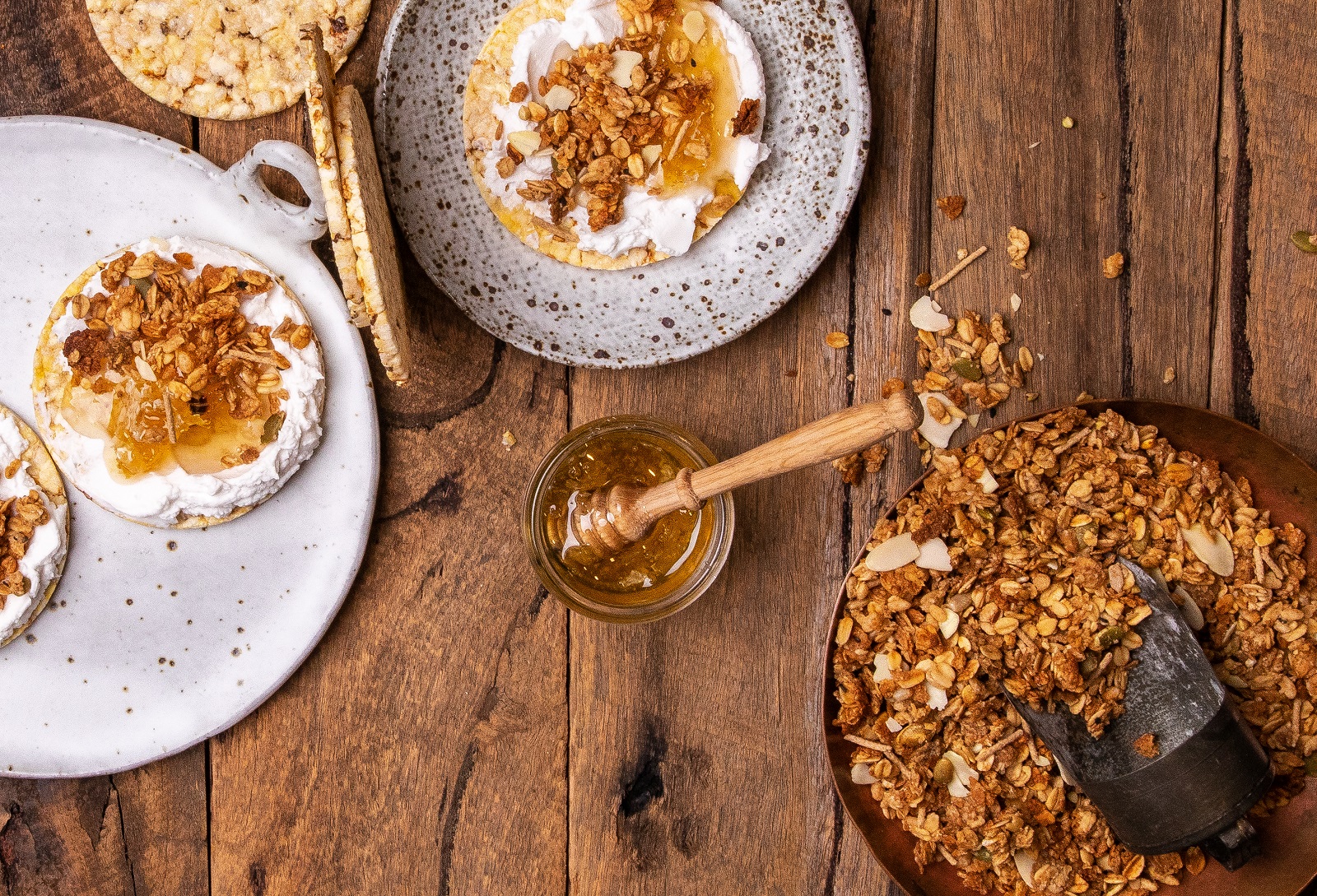 Directions
Cover each CORN THINS (or WGT Ancient Grains) slice with coconut yoghurt, then layer with granola. Finish off by drizzling on honey (as desired). This is a delicious combination of flavours & textures....a great way to start the day.
Ingredients
3 CORN THINS slices (or Whole Grain Thins Ancient Grains)
2 Tbs of granola
2 Tbs of coconut yoghurt
Honey 
Still Hungry?
Still Hungry, then why not try something else. Check what is in your fridge or pantry, or view any of our other CORN THINS recipes for some tasty ideas.