White Chocolate, Raspberries & Strawberries
Recipe Image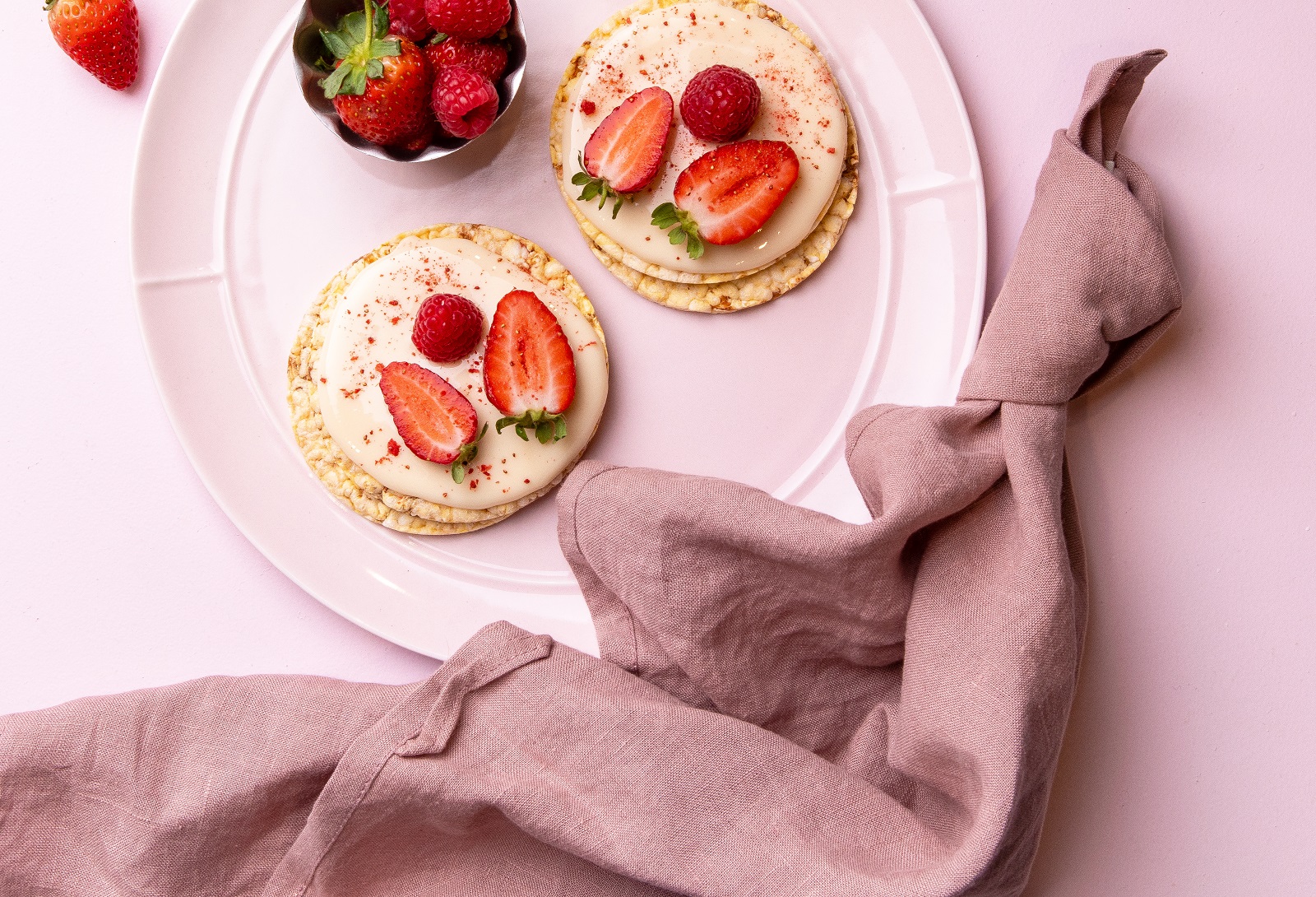 Directions
To melt white chocolate place in a small microwavable bowl & set microwave to medium power. Heat chocolate for 30 secs, then check & stir chocolate. Keep doing this till all the chocolate is melted. Do not over heat or the chocolate will go hard & will not be usable.
Once chocolate is melted, pour/spread it over the CORN THINS slices, then add the strawberries & raspberries. Eat as soon as the chocolate cools. Enjoy!
Ingredients
5 CORN THINS slices
100g of white  cooking chocolate
Strawberries (sliced)
Raspberries (cut in half)
Still Hungry?
 Still Hungry, then why not try something else. Check what is in your fridge or pantry, or view any of our other CORN THINS recipes for some  tasty ideas.