Corned Beef, Boiled Potato, Carrot& White Sauce
Recipe Image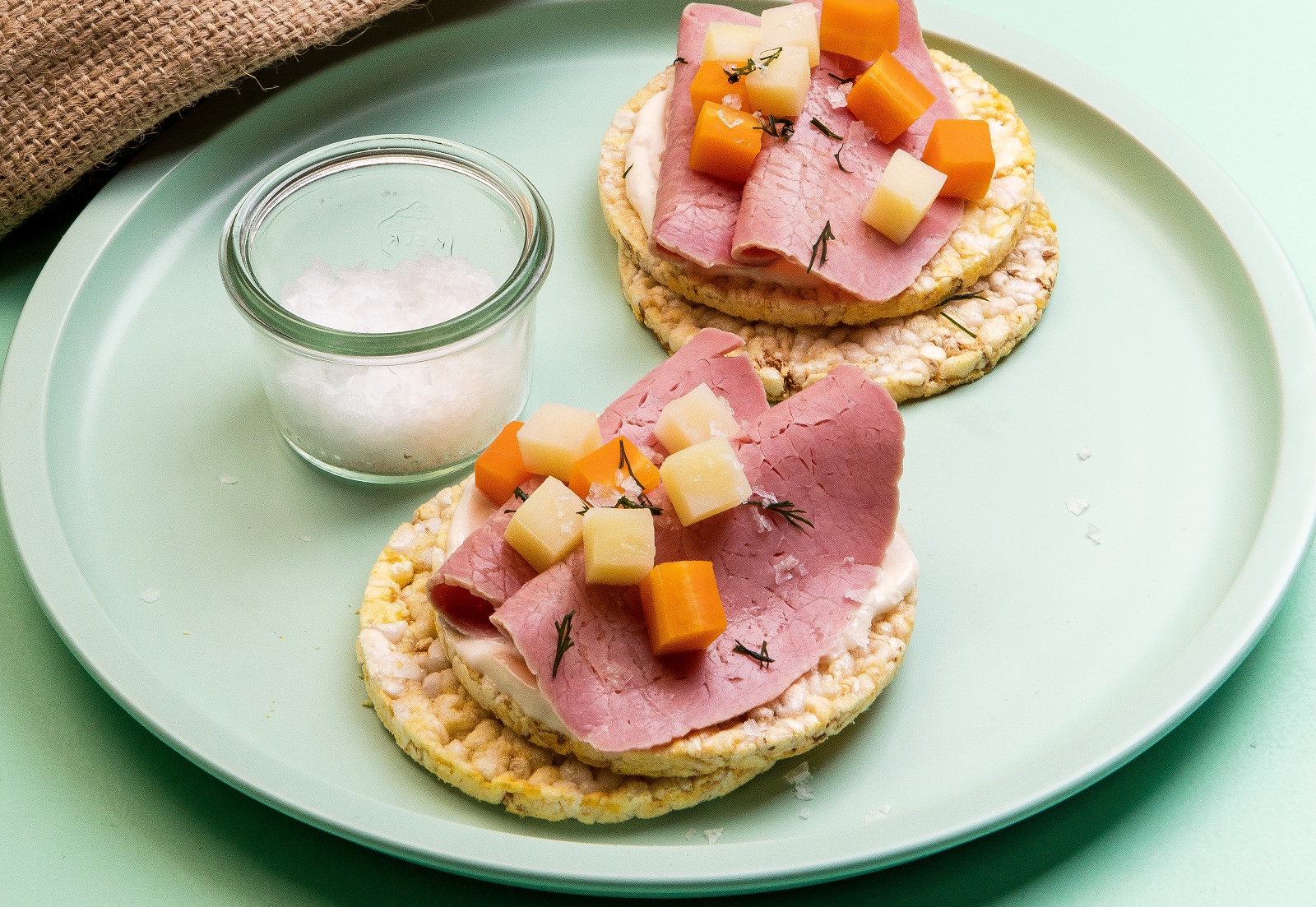 Directions
To make white sauce just add 2tbs butter, 2 tbs of plain flour & one cup of milk to a saucepan. Heat saucepan over a medium heat and whisk mixture constantly till mixture thickens (this can take 10 - 15mins). Add pepper & salt to taste. Heat mixture for a further 2 mins, then put aside to cool.
To cook the potato & carrot, just place diced vegetables in a microwave and cook on high heat for about 5 mins, or when veggies are slightly soft. Put aside to cool
To make this CORN THINS recipe, now simply spread some white sauce across the CORN THINS slices, then add the corn beef, potato & carrot. Sprinkle salt & pepper as desired.
Ingredients
CORN THINS slices
Potato (diced)
Carrot (diced)
Corn Beef (sliced)
White sauce
Pepper & Salt
Still Hungry?
 Still Hungry, then why not try something else. Check what is in your fridge or pantry, or view any of our other CORN THINS recipes for some  tasty ideas.