Stonefruit Salad with Pesto, Basil & Burrata
Recipe Image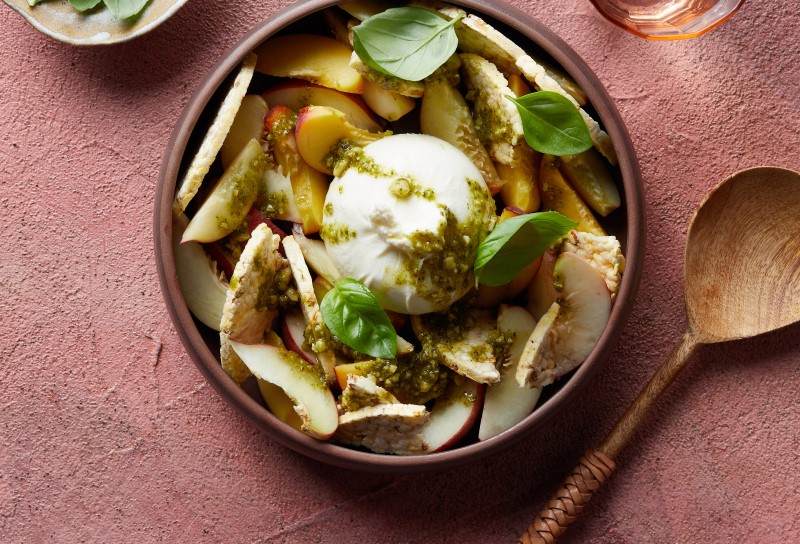 Directions
Mix stone fruit & pesto in a bowl. Add the broken CORN THINS slices, top with the Burrata, then garnish with the basil. Dig in.
Ingredients
6 CORN THINS slices (broken into small pieces)
2 peaches (cut up)
2 nectarines (cut up)
Burrata cheese (about 300g)
1 tbsp pesto
Basil to garnish
Still Hungry?
Still Hungry, then why not try something else. Check what is in your fridge or pantry, or view any of our other CORN THINS recipes for some  tasty ideas.