Recipe Image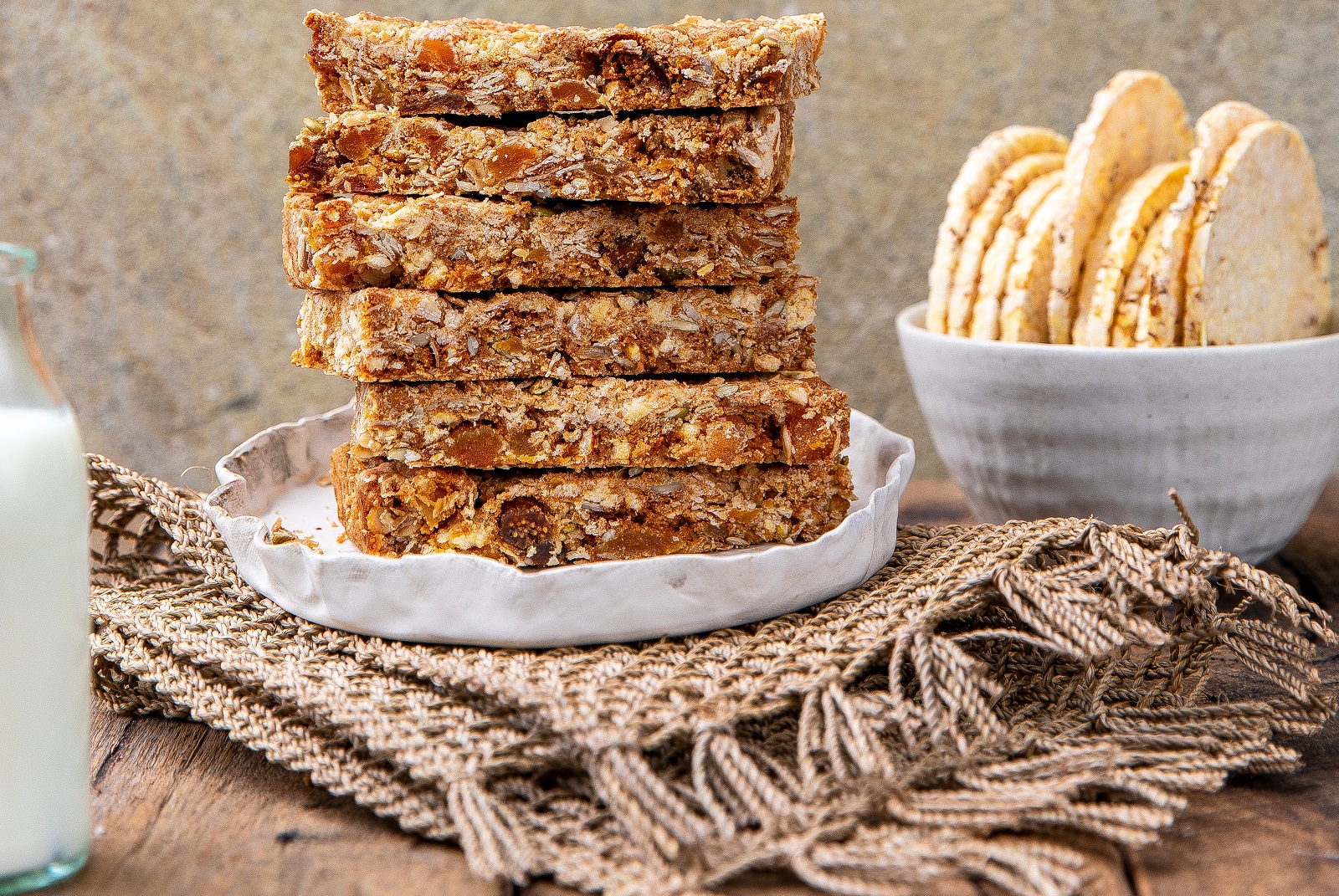 Recipe Time
60 min, plus cooling
Directions
Step 1.
Grease and line a 20x30cm rectangular tin.  Preheat a conventional oven to 180ºC.
Step 2.
Combine oats, Ancient Grains slices, flour, sugar, fruit and seeds in a large bowl.  Mix well.
Step 3.
In a small saucepan combine butter and honey, melt over a low heat then add bicarb and vanilla and mix well to coat all of the dry ingredients.  Season with a pinch of salt.
Step 4.
Press the mixture into the tin, flatten the surface then bake for 30-35 mins until golden.  Allow to cool completely in the tin then remove and cut into 12 rectangular bars.
Ingredients
100g rolled oats (ideally GF product)
8 Whole Grain Thins Ancient Grains slices, roughly crushed
150g plain flour (you can use a GF flour)
200g caster sugar
200g chopped dried fruit (we used apricots and figs)
50g mixed seeds (we used sunflower seeds and pepitas)
125g butter, plus extra to grease tin
50g honey
1 level tsp bicarbonate of soda
1 tsp vanilla bean paste
Sea salt
Still Hungry?
 Still Hungry, then why not try something else. Check what is in your fridge or pantry, or view any of our other CORN THINS recipes for some  tasty ideas.