Tuna, Red Onion, Pickles, Tomato & Jalapeno
Recipe Image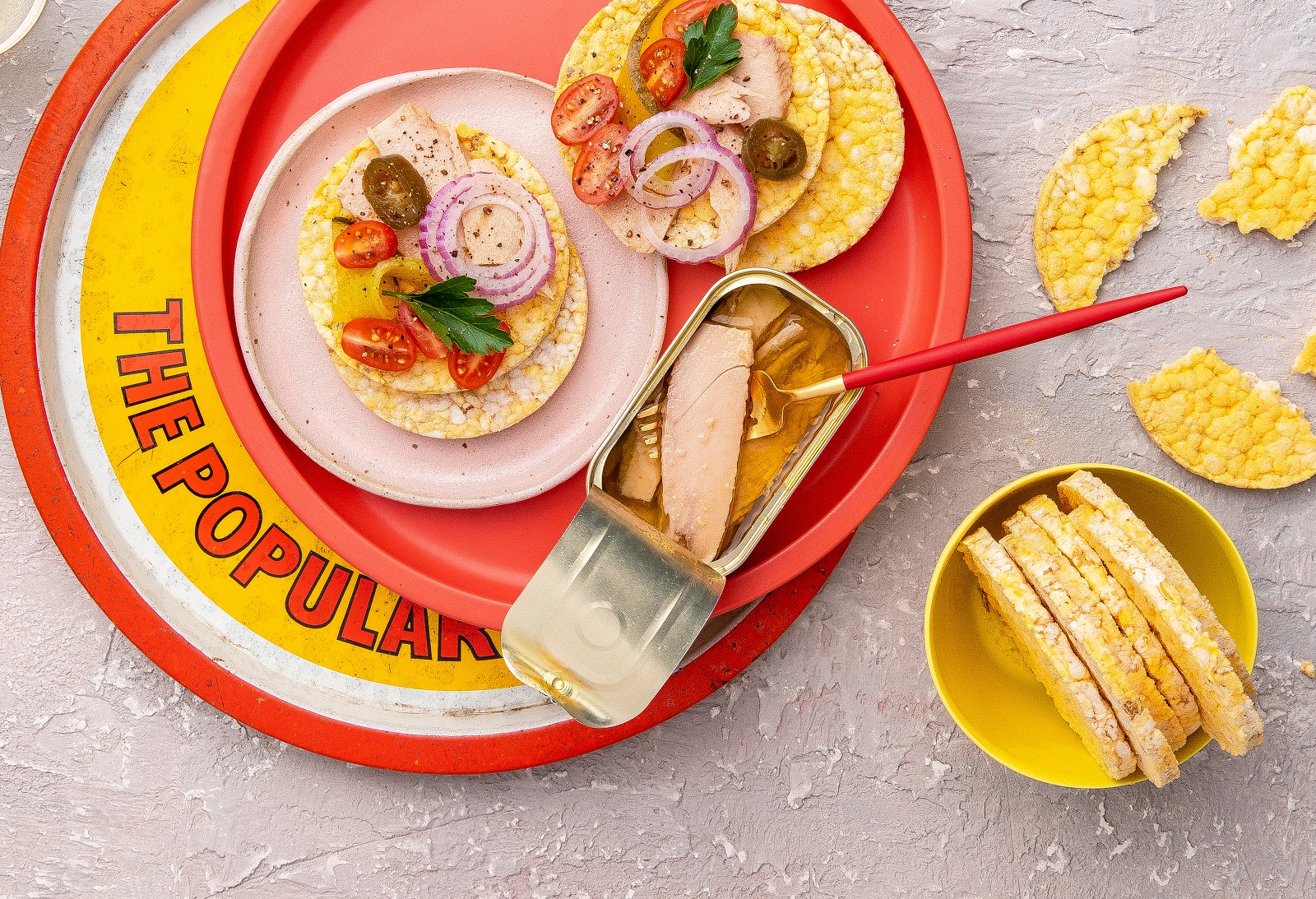 Directions
Simply layer on the onion, tuna, tomato, jalapeno & pickles onto the CORN THINS slices & enjoy at home or even your desk at work. Go make your workmates jealous. Quick, easy, delicious & healthy.
Ingredients
3 CORN THINS slices
Red Onion (thinly sliced)
Tuna chunks
Cherry tomatoes (halved or sliced)
Pickles (thinly sliced)
Jalapeno (thinly sliced)
Still Hungry?
 Still Hungry, then why not try something else. Check what is in your fridge or pantry, or view any of our other CORN THINS recipes for some  tasty ideas.