Recipe Image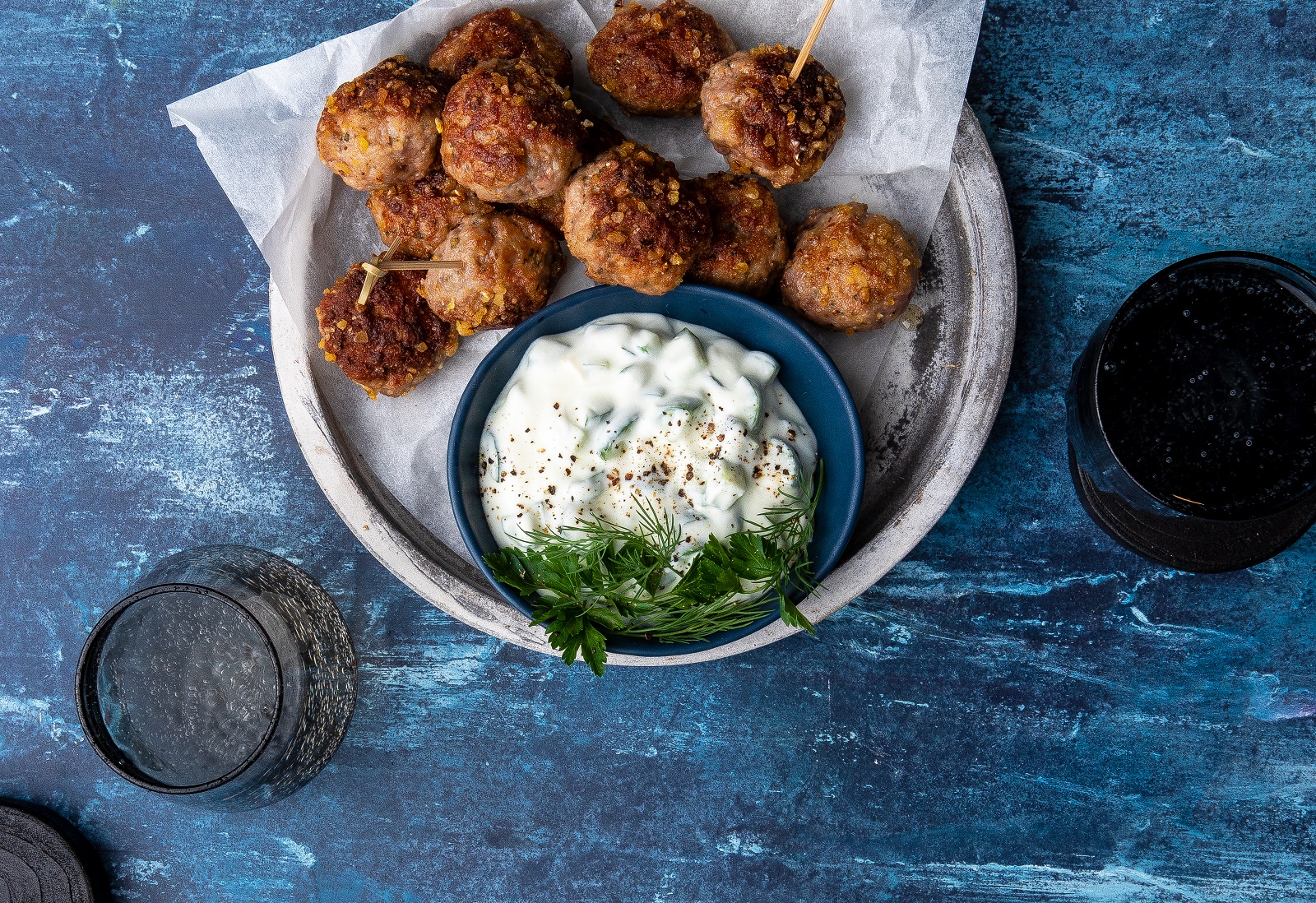 Recipe Serves
Makes 40 meatballs
Directions
Process Corn Thins slices in a food processor until a fine crumb. 
Combine ¾ of the Corn Thins crumbs with the remaining ingredients and use clean hands to mix very well.
Form into large balls, around 1 ½ tbsp each.  Roll each ball in remaining Corn Thins crumbs to coat.
Heat oil in a large frypan over medium heat and fry meatballs in batches, turning regularly, 5-6 mins or until cooked through.
Serve with tzatziki. 
Ingredients
12 Corn Thins Original slices
500g pork mince (or chicken)
500g beef mince
1 clove garlic crushed
2 eggs
2 brown onions, finely chopped
2 tbsp finely chopped parsley
Sea salt and freshly cracked black pepper
High smoke-point oil, to fry
Tzatziki, to serve
Still Hungry?
 Still Hungry, then why not try something else. Check what is in your fridge or pantry, or view any of our other CORN THINS recipes for some  tasty ideas.