Fried Egg, Sausage, Mushroom & Spinach
Recipe Image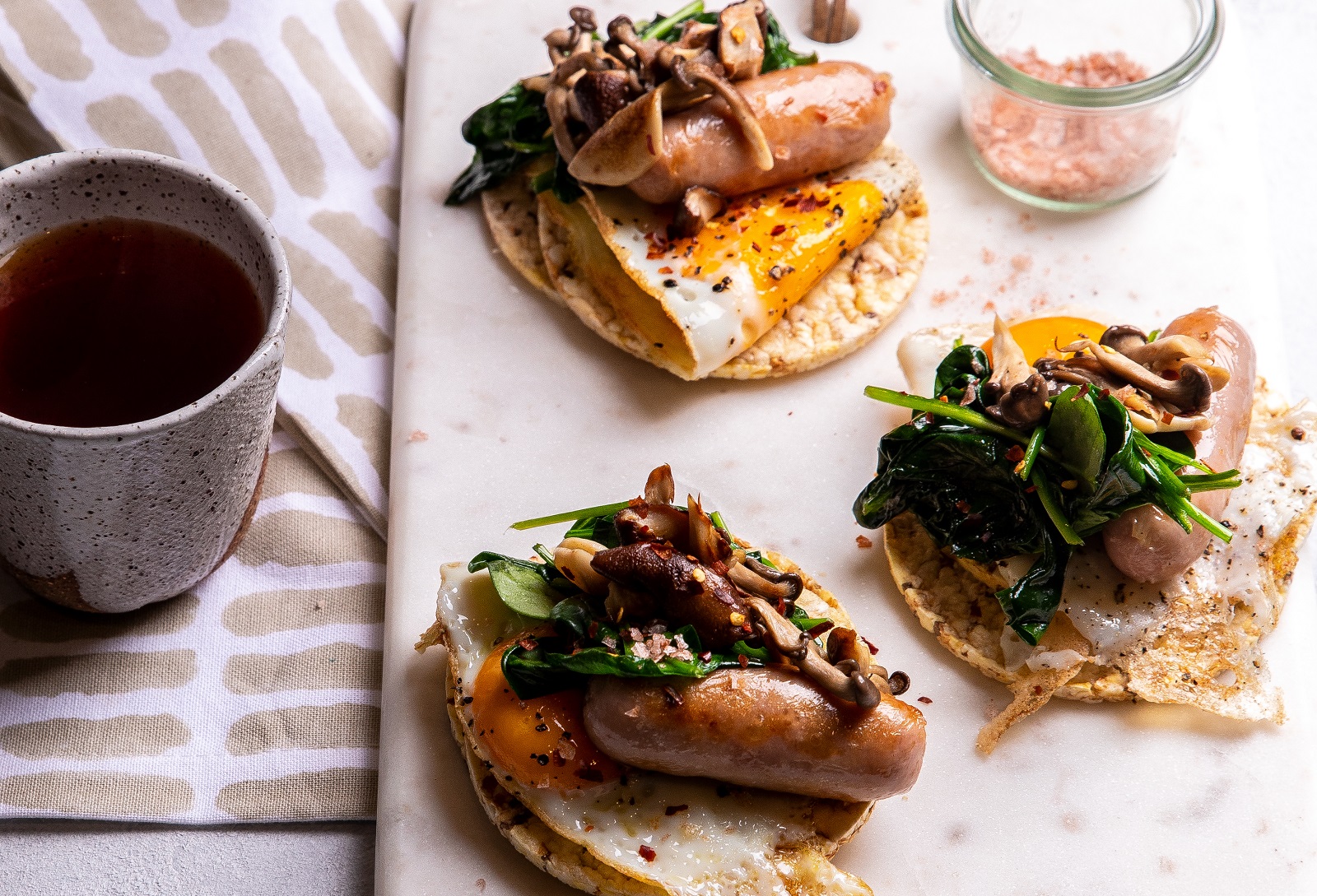 Directions
Best to use 2 pans for this. I cook the spinach & the mushrooms in the one pan, then eggs & sausages in another. For the spinach & mushrooms (again, these can be cooked together or separately in 2 lots), heat some oil in a pan (enough to cover the bottom of the pan), then add the garlic on a low to medium heat. Once the garlic gets a little caramelisation add in spinach leaves & mushrooms. Continue cooking & stirring till the spinach & mushrooms are soft & wet looking.
Fry the eggs & sausages with a little oil in a non stick pan. Cook the eggs till the egg whites have solidified  & have a bit of browning underneath. Cook the sausages, on each side till that have a nice brown colour.
To assemble your breakfast, just add a fried egg to each CORN THINS slice then top with spinach & mushrooms. Finally top with the sausage (sliced, or as is), then sprinkle with pepper & salt (if desired).
Ingredients
2 CORN THINS slices
2 eggs
2 sausages
1 cup spinach leaves
1 cup sliced mushroom
1 clove of garlic (finely chopped)
Olive oil
Still Hungry?
Still Hungry, then why not try something else. Check what is in your fridge or pantry, or view any of our other CORN THINS recipes for some  tasty ideas.