Roasted Fennel, Orange, Red Onion & Hazelnut
Recipe Image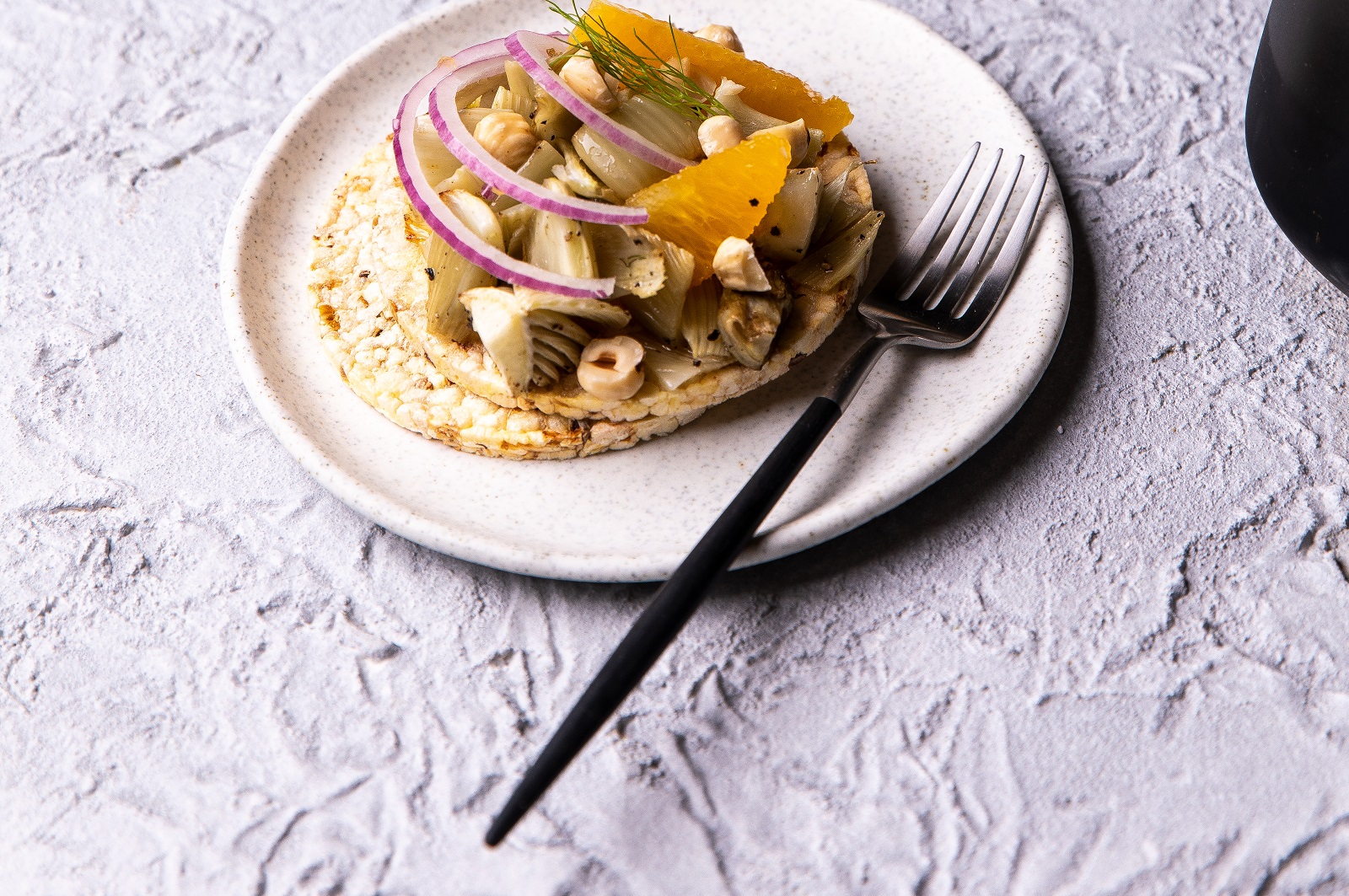 Recipe Time
About 1 hrs (to roast the fennel)
Recipe Serves
serves up to 4 people
Directions
To roast fennel, preheat oven to 200 C (400 F). Place fennel into a baking tray and based fennel with about 30-40 mls of the olive oil. If desired add a little salt & pepper. Bake for 40-45 mins, turning a couple of times. Remove from the oven once fennel feels soft & a bit caramelised and put aside to cool little.
Crush 1 - 2 of the orange wedges & mix with the remaining olive oil, then combine the fennel, onion, orange wedges & hazelnuts & mix thoroughly. Taste & added salt & pepper if needed. 
Finally add fennel salad to each CORN THINS slice, then serve.
Ingredients
8 - 12 CORN THINS slices
4 Baby fennel bulbs (cut into wedges)
1 Orange (peeled & cut into fine wedges)
1/2 red onion (finely sliced)
Small handful of hazelnuts (crushed/broken)
50 mls Olive oil
Still Hungry?
 Still Hungry, then why not try something else. Check what is in your fridge or pantry, or view any of our other CORN THINS recipes for some  tasty ideas.