Left-over Roast, Mayo, Seeded Mustard & Lettuce
Recipe Image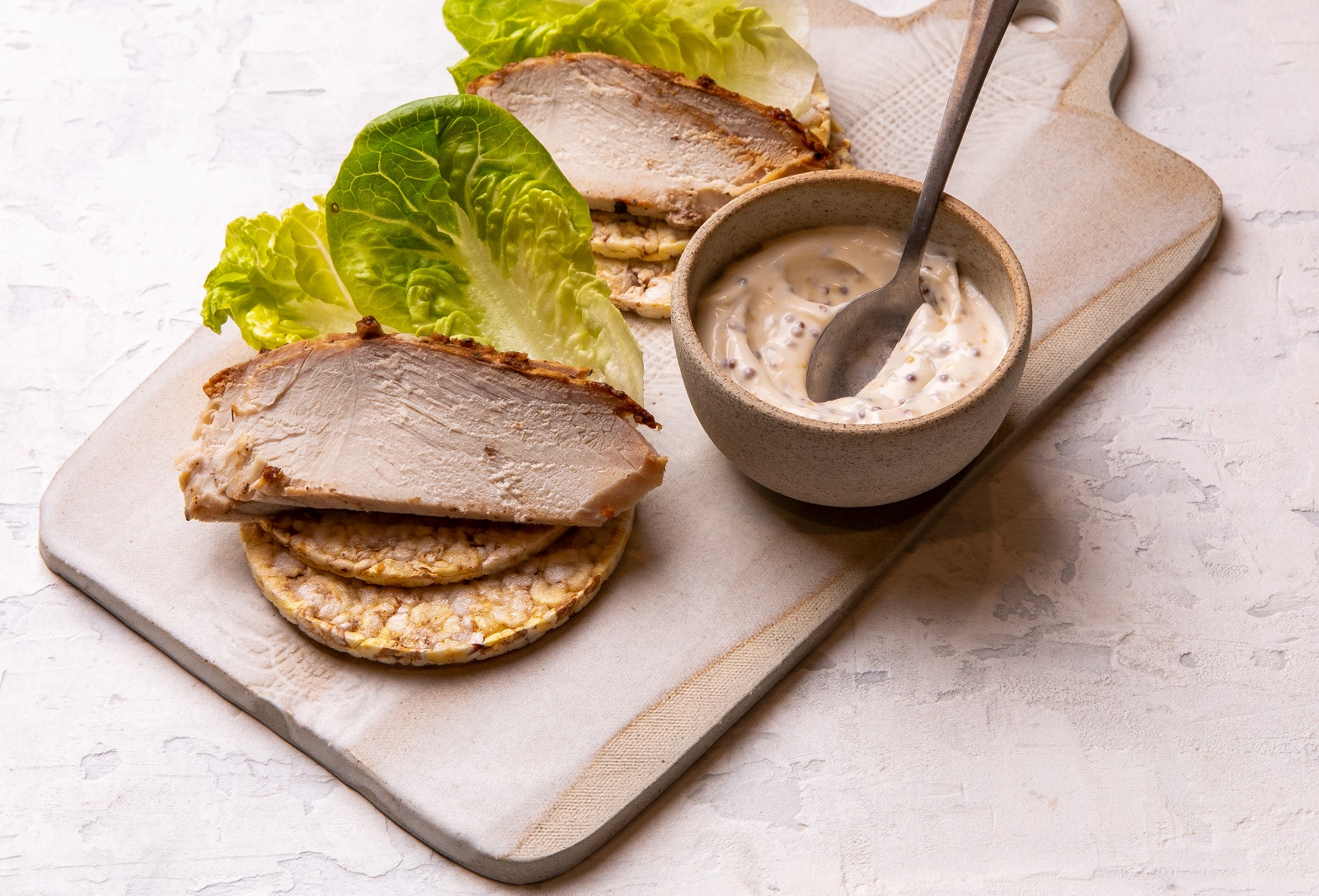 Directions
Don't throw away left overs, especially roasts, as they are perfect for lunch the next day. Whether its roast pork, lamb, beef, chicken, of just roast veggies, these leftovers are perfect to go with CORN THINS slices.
Add some mayo & mustard to each CORN THINS slice, then layer on your left over roast, finally topping with some lettuce. This might even taste better than the roast itself.
Ingredients
3 CORN THINS slices
Leftover roast (whether this be veggies, lamb, pork, chicken or beef)
Mayonnaise
Mustard
Lettuce
Still Hungry?
 Still Hungry, then why not try something else. Check what is in your fridge or pantry, or view any of our other CORN THINS recipes for some  tasty ideas.