Kiwi Fruit, Lychee, Red Onion & Mint
Recipe Image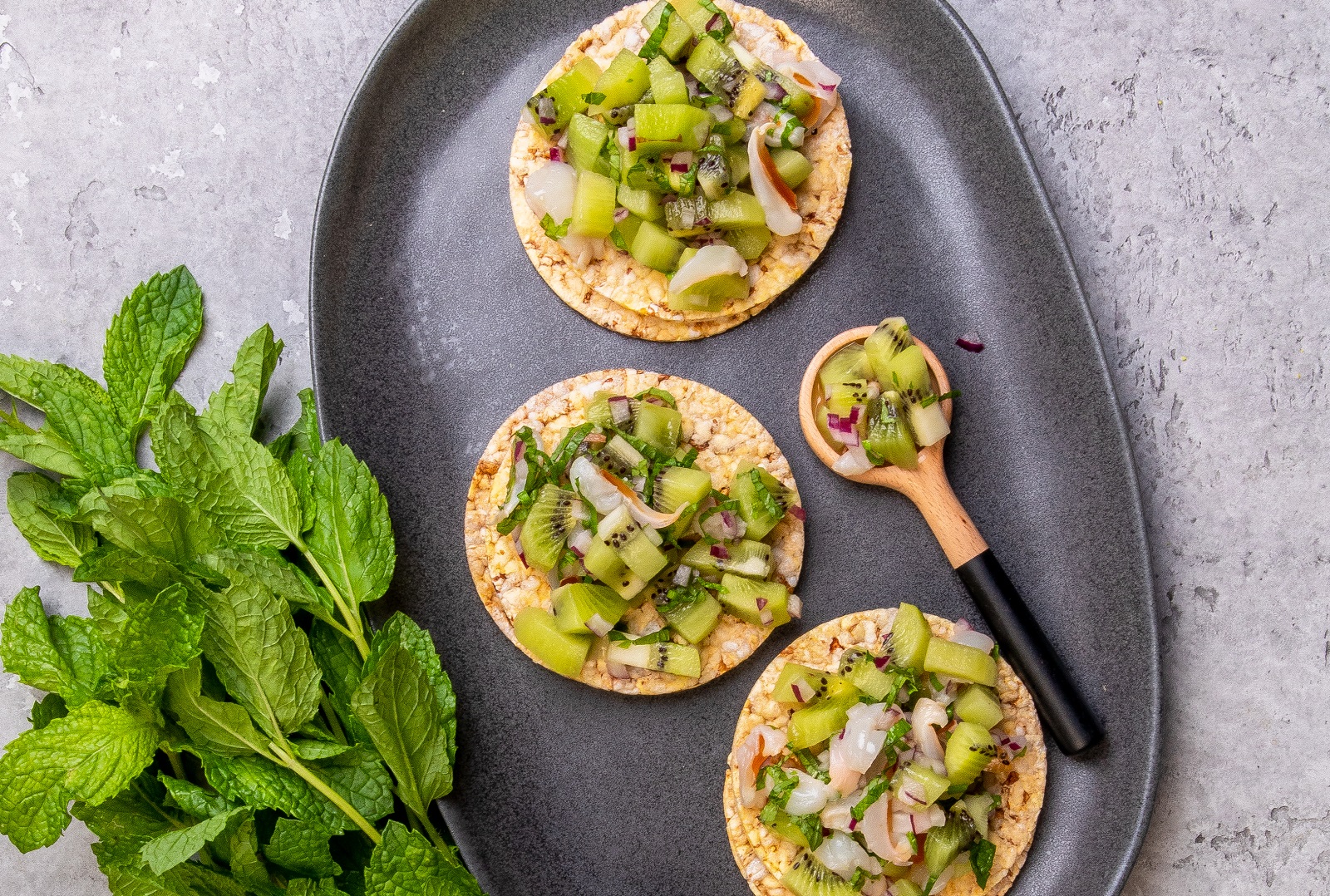 Recipe Time
10 mins (cutting prep)
Directions
Mix kiwi fruit, lychee, red onion & mint in a bowl. Leave in the fridge for an hr to let flavours mingle.
When hungry just add fruit mix to CORN THINS slices & enjoy.
Ingredients
6 CORN THINS slices
4 Kiwi fruit (finely diced)
1/8 Red Onion (finely diced)
4 Lychee (finely diced)
Mint leaves (finely chopped)
Still Hungry?
 Still Hungry, then why not try something else. Check what is in your fridge or pantry, or view any of our other CORN THINS recipes for some  tasty ideas.