Sour Cream, Boiled Potatoes, Smoked Salmon & Capers
Recipe Image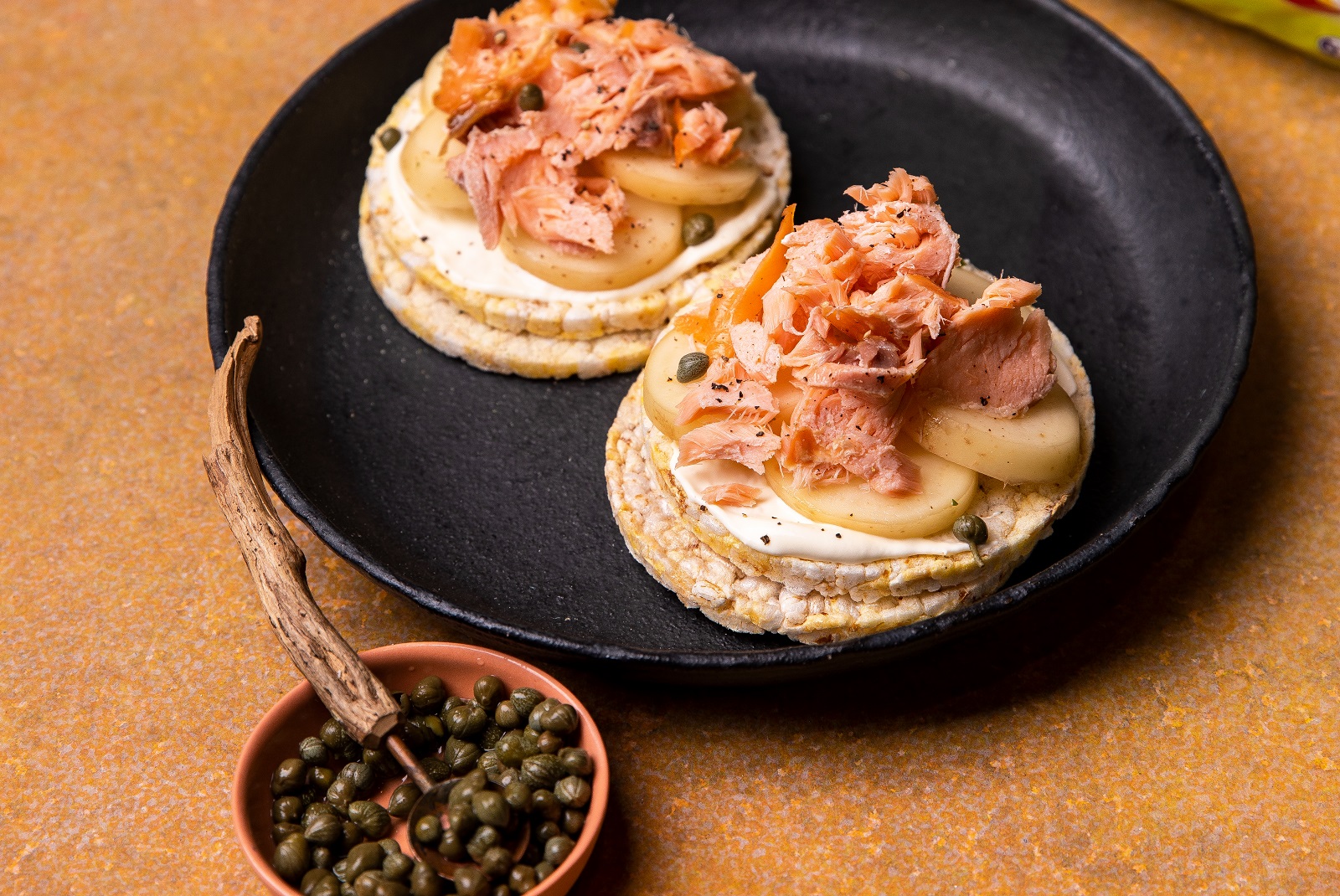 Directions
This recipe is best prepared with boiled potatoes from the previous night's dinner, as cold cooked potatoes are an excellent prebiotic, so great for your gut health.
Spread sour cream across the CORN THINS slices, then layer on potato, then smoked salmon. Sprinkle on some capers. Add some pepper & salt if desired
Ingredients
3 CORN THINS slices
1 large, or 2 small boiled potatoes (cold & sliced)
1 can smoked salmon (with chilli, or add your own)
Sour Cream
Capers
Still Hungry?
 Still Hungry, then why not try something else. Check what is in your fridge or pantry, or view any of our other CORN THINS recipes for some  tasty ideas.