Peanut Butter & Honey CORN THINS bars
Recipe Image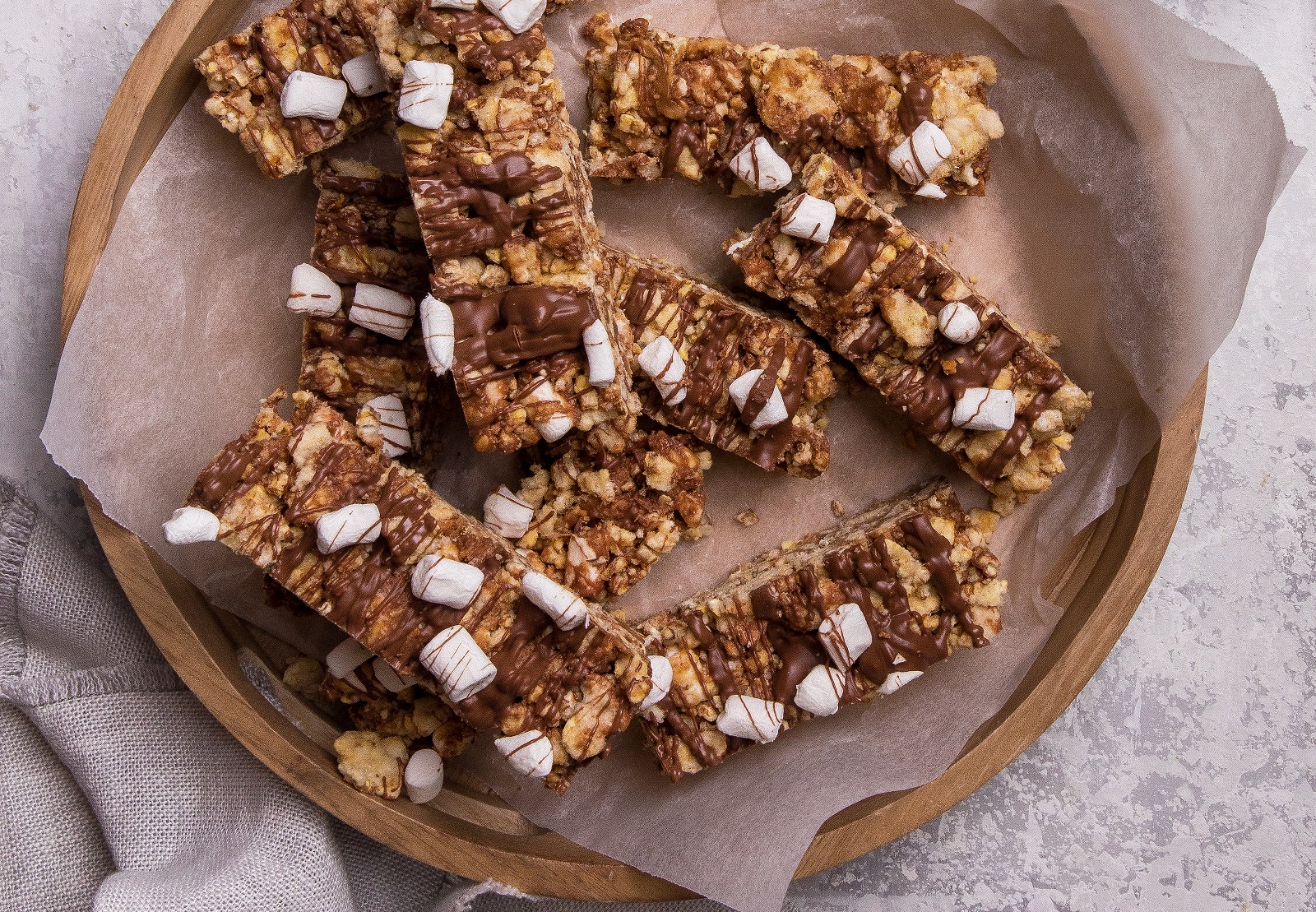 Recipe Time
30 mins prep. 2-3 hrs for product to set
Directions
In a microwave-safe bowl combine peanut butter and honey and microwave on high 1-2 mins, in 30 second bursts, until the mixture is melted and runny.  Whisk well to emulsify then allow to cool slightly (about 10 mins).
In a large bowl place 1/3 of the crushed CORN THINS slices.  Pour over the cooled peanut butter mixture then stir well to coat.  In two more batches add the remaining CORN THINS crushed slices, mixing well with each addition.  Add the mini mallows and 1/2 cup choc chips and mix well.
Lightly grease a 20cm square baking tin and line base and edges with baking paper.  Spoon the mixture into the tin and press down gently to compact.  Melt remaining 1/4 cup chocolate chips, scatter reserved marshmallows on top then drizzle melted chocolate over the top of the slice.  Refrigerate 2-3 hours until set.  Remove from pan, slice into half then from each half cut 6 smaller slices.  Enjoy!
Ingredients
1/2 cup crunchy peanut butter
1/2 cup honey
1 packet CORN THINS Sesame, roughly crushed (it's best to use your hands to do this as a food processor crushes the CORN THINS slices too fine)
1 cup mini marshmallows, a few reserved to decorate
1/2 cup milk choc chips plus 1/4 cup extra to decorate
Butter, to grease tin
Still Hungry?
 Still Hungry, then why not try something else. Check what is in your fridge or pantry, or view any of our other CORN THINS recipes for some  tasty ideas.