Veggie Patties, Lettuce & Sweet Chilli Sauce
Recipe Image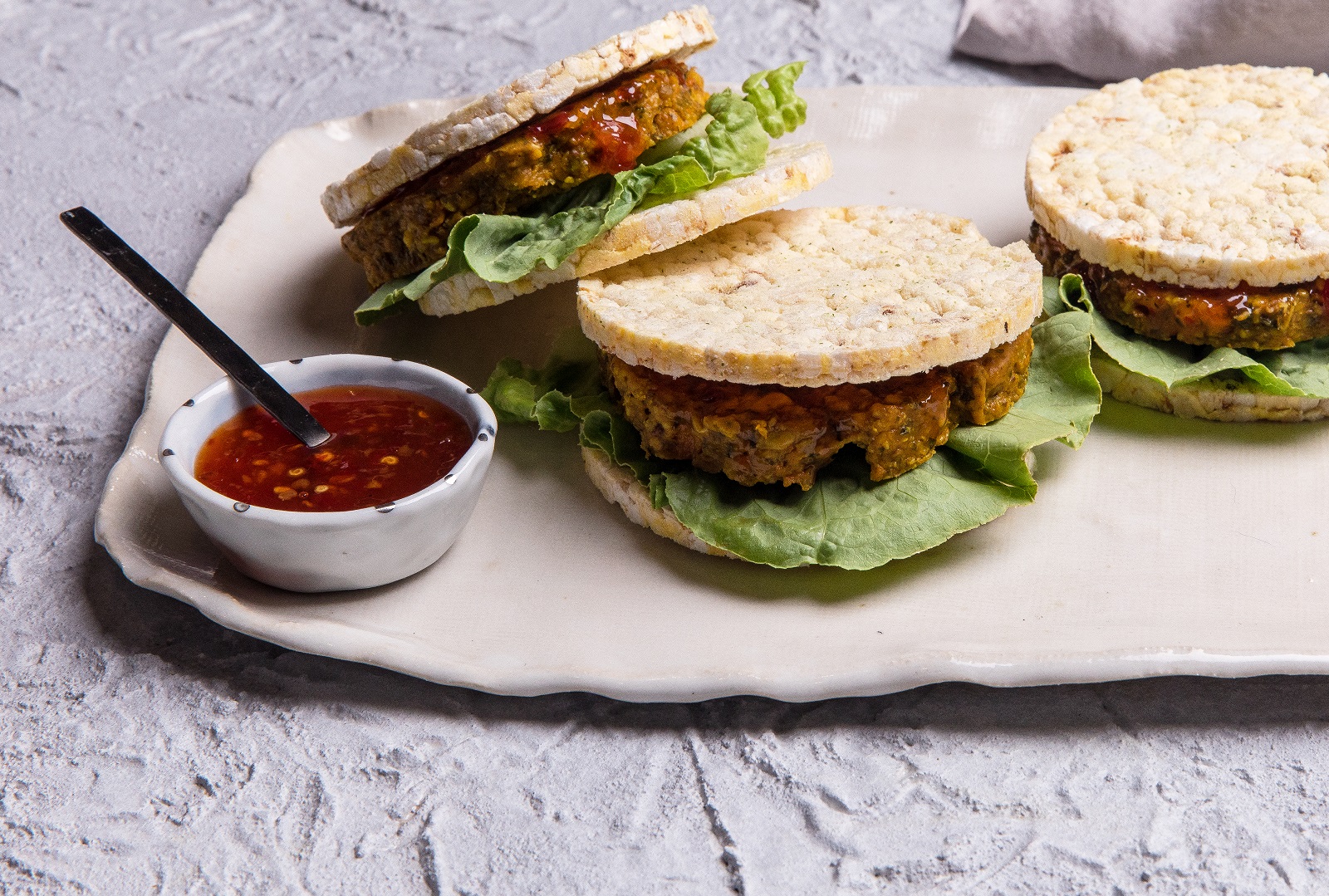 Directions
Heat up veggie pattie, then place on one CORN THINS slice. Drizzle some sweet chilli sauce over the veggie pattie, then add some lettuce, then top with a second CORN THINS slice. A tastie veggie burger with an added delicious popcorn crunch of CORN THINS slices.
Ingredients
2 CORN THINS slices
Veggie pattie (store bought or home cooked)
Lettuce
Sweet chilli sauce
Still Hungry?
 Still Hungry, then why not try something else. Check what is in your fridge or pantry, or view any of our other CORN THINS recipes for some  tasty ideas.