Corned Beef, Red Beetroot Salad, Pickled Onion & Dill
Recipe Image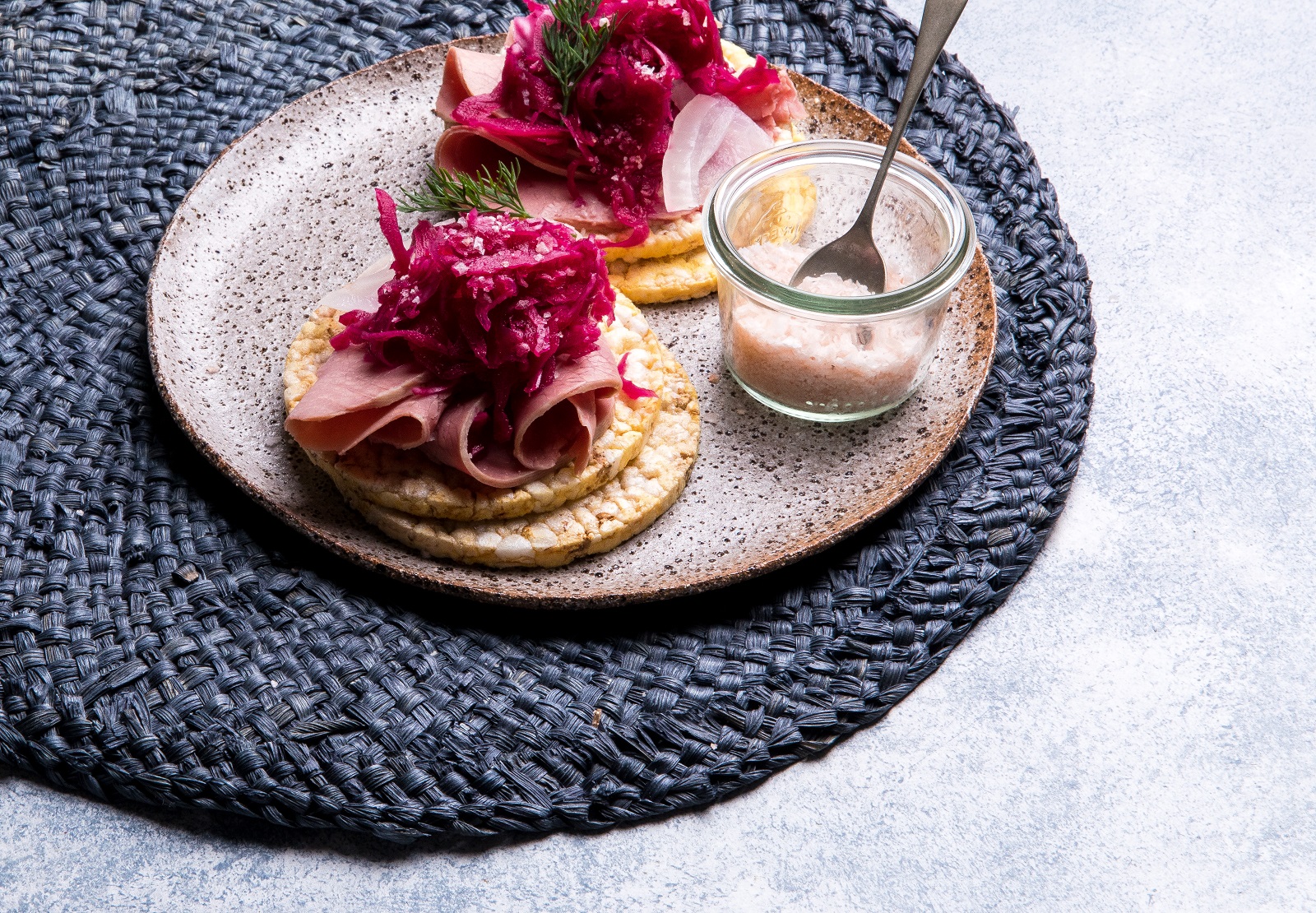 Directions
First make the beetroot salad by boiling or microwaving beetroot till soft. Put cooked beetroot aside to cool. Once cool mix with oil vinegar, & dried oregano. Add some pepper or salt if desired.
To assemble the topping recipe, first add some corned beef to each CORN THINS slice, then layer on the beetroot salad & pickled onion. Finish off by sprinkling some dill on top.
Ingredients
CORN THINS slices
4 small beetroots, peeled, then grated 
Corned beef slices
Pickled onions (store bought)
1 tbsp of olive oil
1 tbsp balsamic vinegar
1 pinch of dried oregano
salt & pepper to taste
Still Hungry?
 Still Hungry, then why not try something else. Check what is in your fridge or pantry, or view any of our other CORN THINS recipes for some  tasty ideas.