Greek Salad with Baby Octopus
Recipe Image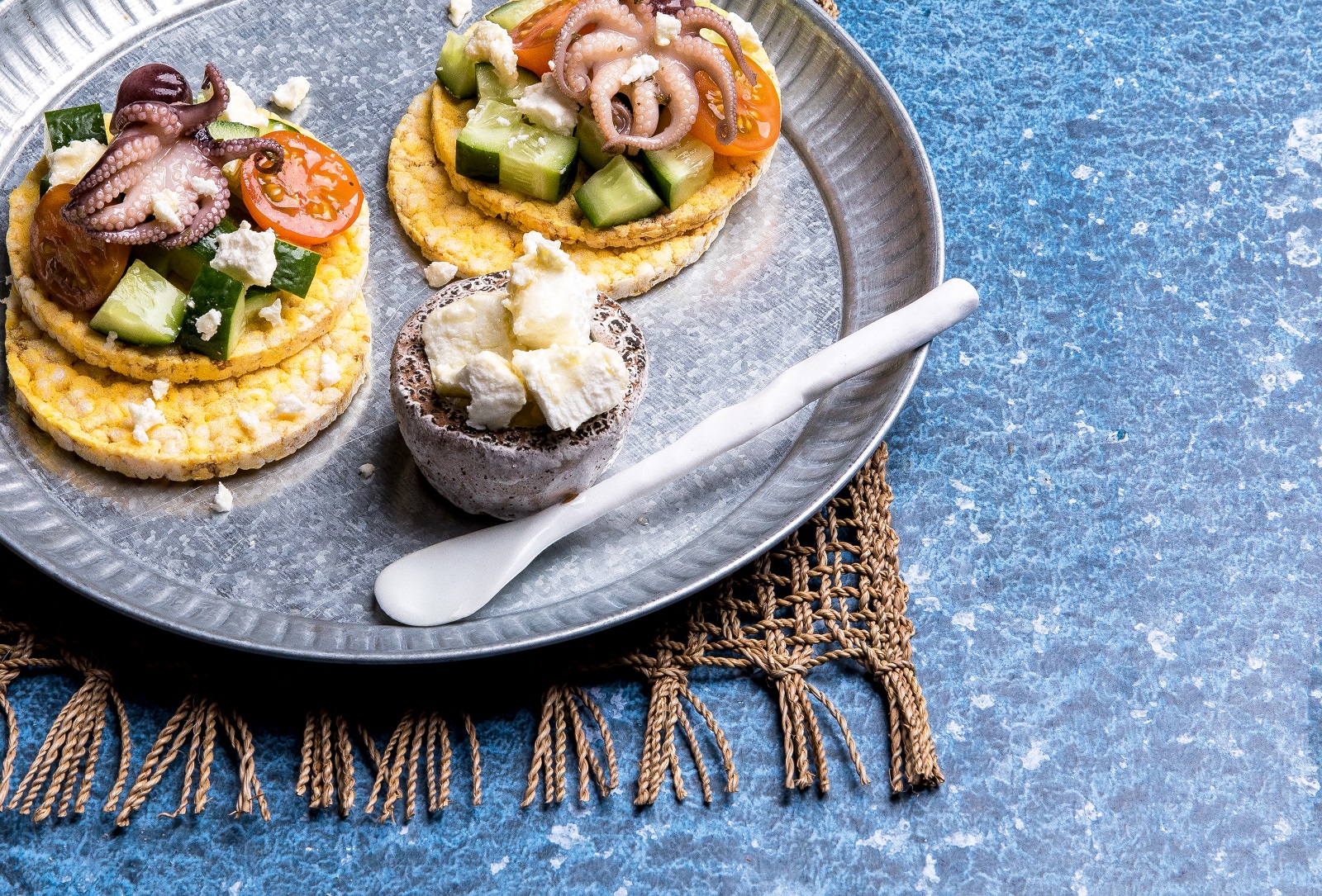 Recipe Time
10 mins (if buy cooked baby octopus)
Directions
The whole baby octopus looks good in the photo, but for ease of eating it is better to have it baby octopus cut up, then tossed/mixed with the Greek salad. Once this is done simply place portions of the Greek salad with octopus on the CORN THINS slices, then enjoy.
Ingredients
Greek salad (chopped cucumber, sliced cherry tomatoes, feta, olive oil, vinegar, cracked pepper & salt)
Baby Octopus (cooked & ideally chopped up)
Still Hungry?
 Still Hungry, then why not try something else. Check what is in your fridge or pantry, or view any of our other CORN THINS recipes for some  tasty ideas.