Avocado smash, with bacon, tomato & onion
Recipe Image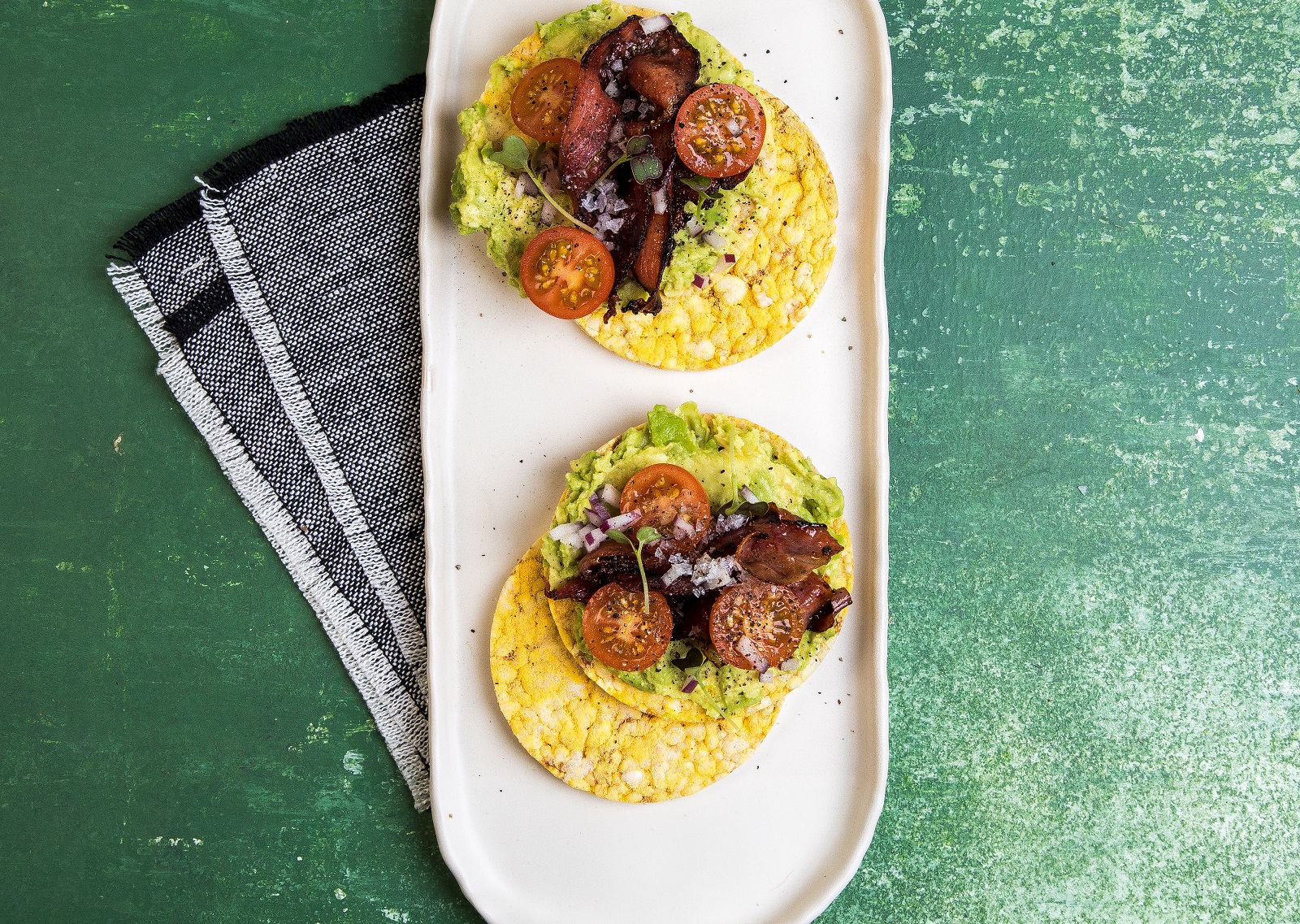 Directions
Cook bacon in a frying pan with the oil/butter till it is to your liking. Set aside to cool a little.
Mash avocado in a small bowl & add a small dash of salad dressing or vinegar. Mix thoroughly.
Spread avocado mash over the CORN THINS slices, then top with bacon, tomato & onion. Add some pepper & salt if desired.
Ingredients
3 CORN THINS slices
2 rashers of bacon
1/2 Avocado
Finely diced onion (1/8 small onion)
Cherry tomatoes (sliced)
Vinegar or salad dressing
Tsp Vegetable oil/butter
Still Hungry?
Still Hungry, then why not try something else. Check what is in your fridge or pantry, or view any of our other CORN THINS recipes for some  tasty ideas.