Recipe Image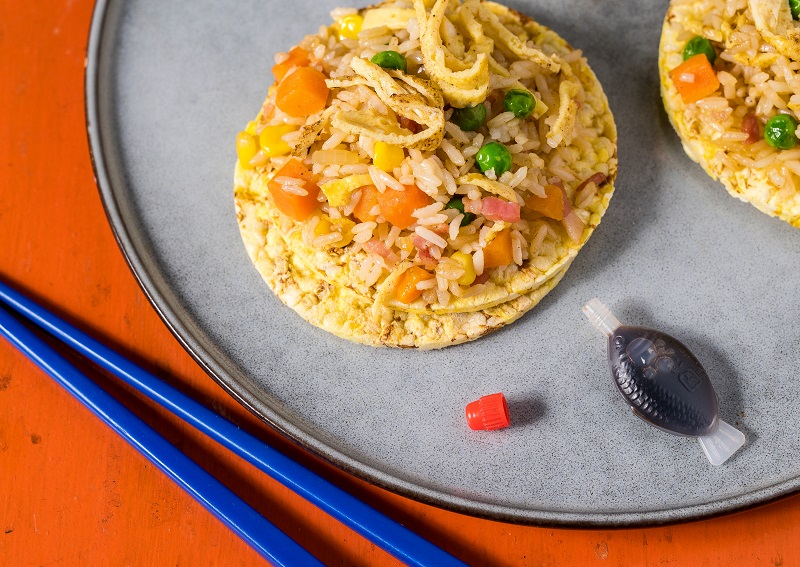 Directions
To Make Fried Rice
1. Cook  rice in boiling water as directed on pack (usually about 20mins). Drain water & put aside for later use
2. Heat a large fry pan(or wok) with the vegetable oil. Crack egg into the pan and cook in a thin layer (like a pancake) till cooked (firm). Remove from pan & set aside to cool and be chopped into thin strips.
3. Place carrot, peas & corn in the fry pan and cook for one minute before adding rice, egg & soy sauce. Cook for a further minute or 2 until all ingredients are hot.
You can now enjoy your fried rice on CORN THINS slices, hot or cold.
Ingredients
4 CORN THINS slices
1/2 cup long grain rice
1 tsp vegetable oil
1 egg
1/2 finely diced carrot
2 tbsp peas
2 tbsp corn kernells
1/2 tbsp soy sauce
Still Hungry?
 Still Hungry, then why not try something else. Check what is in your fridge or pantry, or view any of our other CORN THINS recipes for some  tasty ideas.