Almond Butter & Cinnamon Sugar
Recipe Image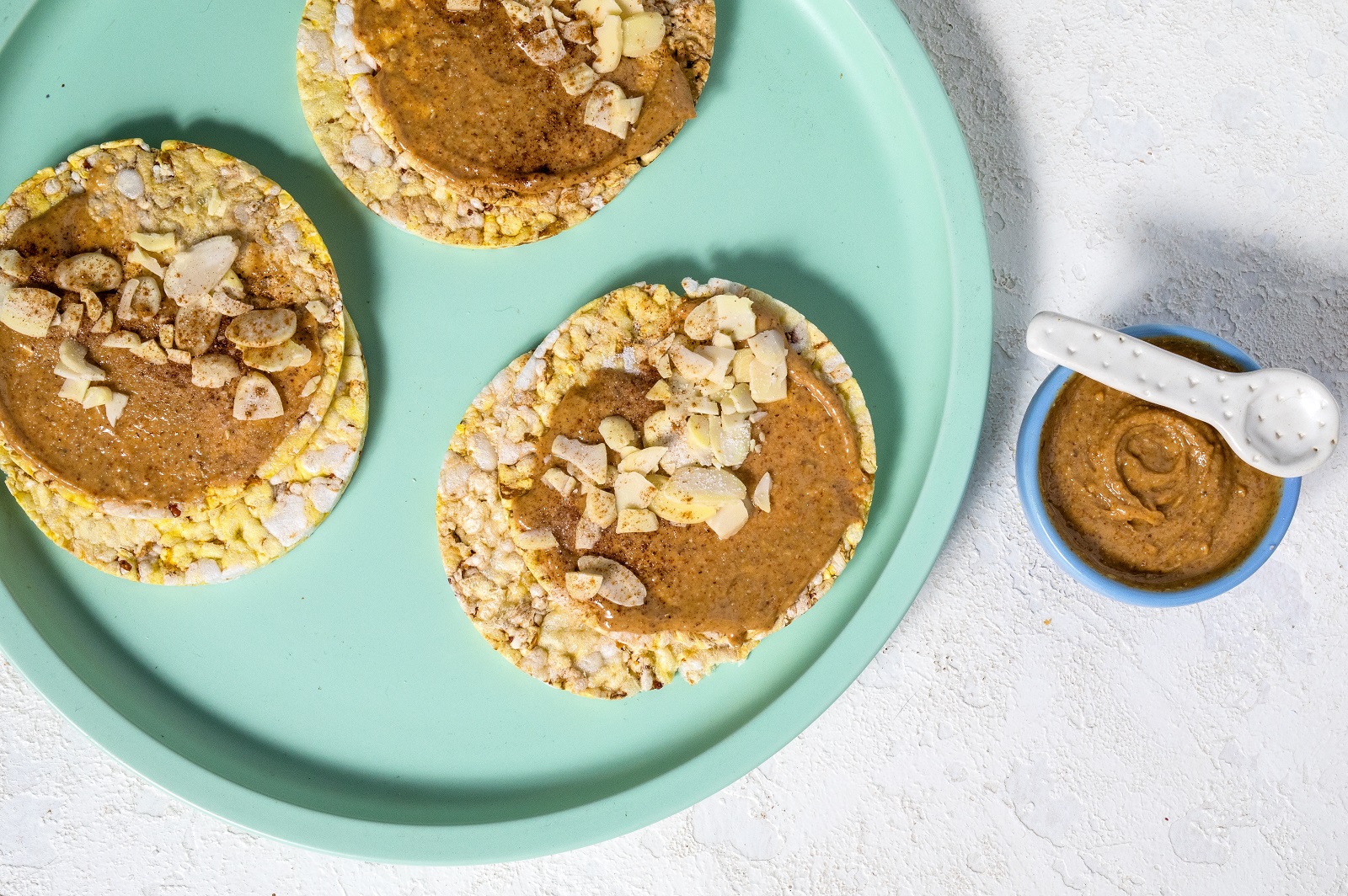 Directions
Add a small amount of cinnamon sugar to the almond butter. Mix well and taste. If not sweet enough, add a bit more cinnamon sugar, if too sweet, add a bit more almond butter.
Spread almond butter/cinnamon sugar mix across CORN THINS slices, then sprinkle with almond flakes.
Ingredients
3 CORN THINS slices
1 Tbs of Almond Butter
Cinnamon Sugar (to taste)
Sliced almonds
Still Hungry?
 Still Hungry, then why not try something else. Check what is in your fridge or pantry, or view any of our other CORN THINS recipes for some  tasty ideas.