Capsicum Dip, Salami & Lettuce
Recipe Image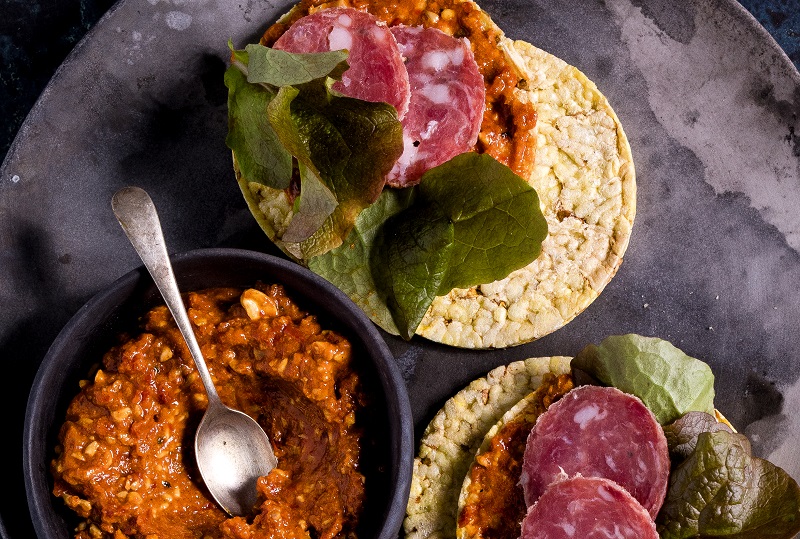 Directions
Spread capsicum dip across of couple of CORN THINS™ slices (more if you are hungry, or want a larger meal), then top with salami & lettuce. Add some pepper if desired.
Ingredients
2 CORN THINS™ slices
Capsicum dip (store bought)
Salami (your favourite)
Lettuce
Still Hungry?
 Still Hungry, then why not try something else. Check what is in your fridge or pantry, or view any of our other CORN THINS recipes for some  tasty ideas.