WANT TO BE CREATIVE? 3 RECIPES FOR PLAYFUL KIDS
2017-08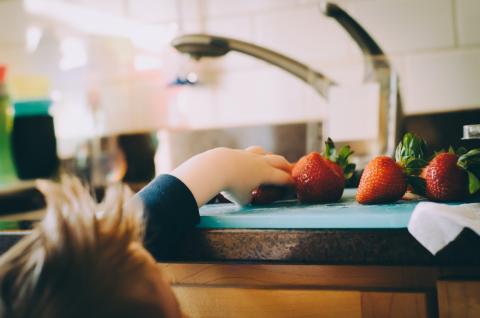 WANT TO BE CREATIVE? 3 RECIPES FOR PLAYFUL KIDS
Do you have a fussy little eater who struggles at meal times? Even when you try a little harder to encourage your child to eat vegetables or fruit, and it's not really working. Now you've run out of tricks to get them interested in food.
We all understand that meal times can be both tricky and messy for children – especially toddlers. So why not let them be creative and have fun preparing their food? Last month we learned 7 TODDLER STEPS TO HEALTHY EATING to give you a healthy food guideline. This month we have 3 recipes that are fun to make and will tempt them to eat healthy.
 
DRAGONFLY CORN THINS™ SANDWICH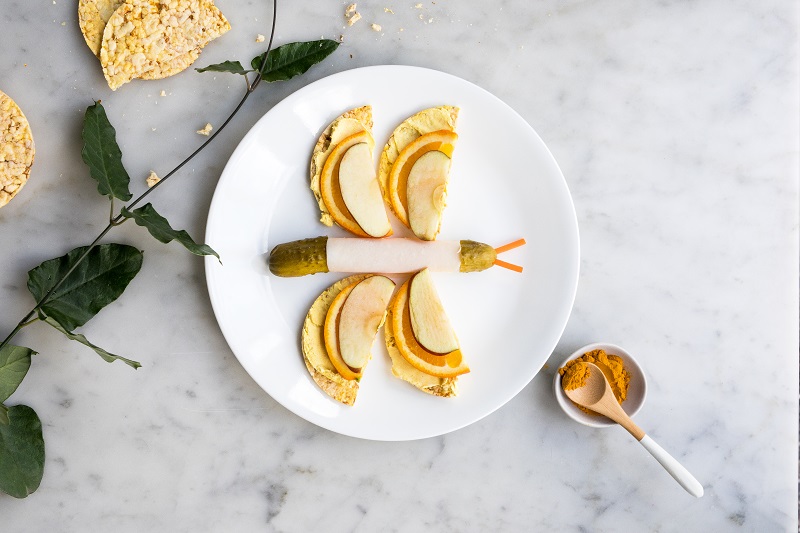 Ingredients
2 CORN THINS™ slices
1 baby dill pickle
2 thin carrot matchsticks
¼ cup low fat cream cheese
2 tablespoons vanilla yogurt
½ teaspoon ground tumeric
¼ teaspoon garlic powder
Pinch of salt
2 slices honey-baked turkey breast
4 thin orange slices
4 thin red apple slices
Clean scissors
Instructions
1.    Flap your arms 4 times. Cut each CORN THINS™ slice in half for the wings. Slice one-third of the pickle off the top and set aside for the dragonfly's head. The rest of the pickle will be its tail.
2.    Use a toothpick to make two small holes on the top of the pickle head. Slide one small carrot stick into each of the holes for the antennae.
3.    Buzz like a bug as you combine the cream cheese, yoghurt, tumeric, garlic and salt in a bowl. Spread it over the top your CORN THINS™ slices
4.    Roll up a turkey slice tightly. Place the turkey roll-up in the centre of a plate. Place the pickle head at one end and the rest of the pickle at the other.
5.    Place two CORN THINS™ slice halves on each side of the turkey body. Stack the sliced oranges and apples on the wings, making sure all tips are pointing in. Run around like you're a dragonfly whooshing through the air before landing at your table for a scrumptious and healthy sandwich
Ask them which body part they will eat first.
STICKY STACK CORN THINS™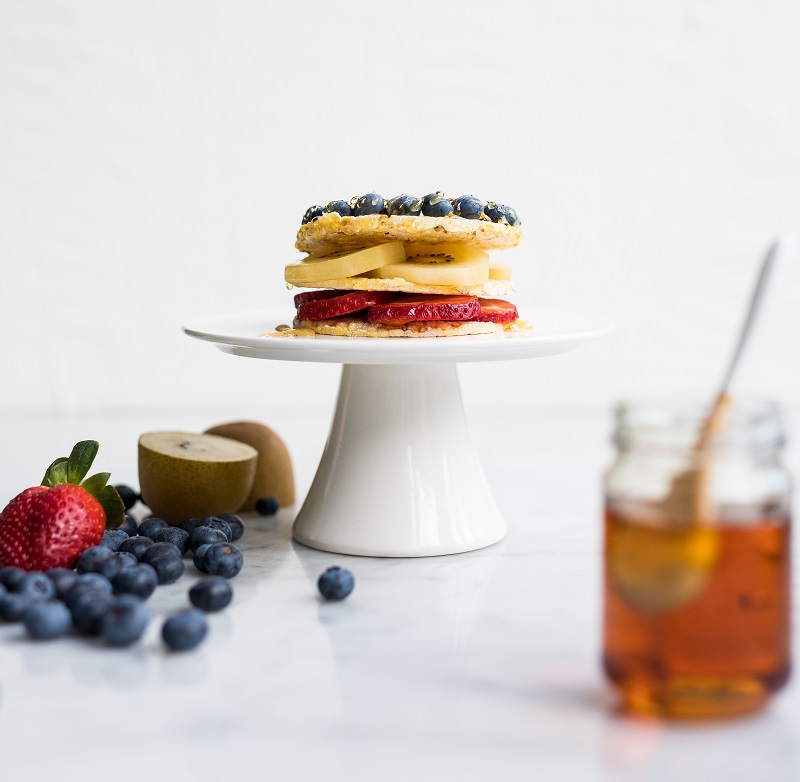 Ingredients
2-3 CORN THINS™ slices
4 strawberries, cut width wise into thin slices
2 kiwis, peeled and sliced width wise into circles
¼ cup blueberries
Mayple syrup
Instructions
Chant with your child: "sticky stack CORN THINS™" as you get them to layer each CORN THINS™ slices with fruit. Drizzle maple syrup over the fruit then layer the next CORN THINS™ slices. Remember to eat one layer at a time.
YUMMY MUMMY PIZZA CORN THINS™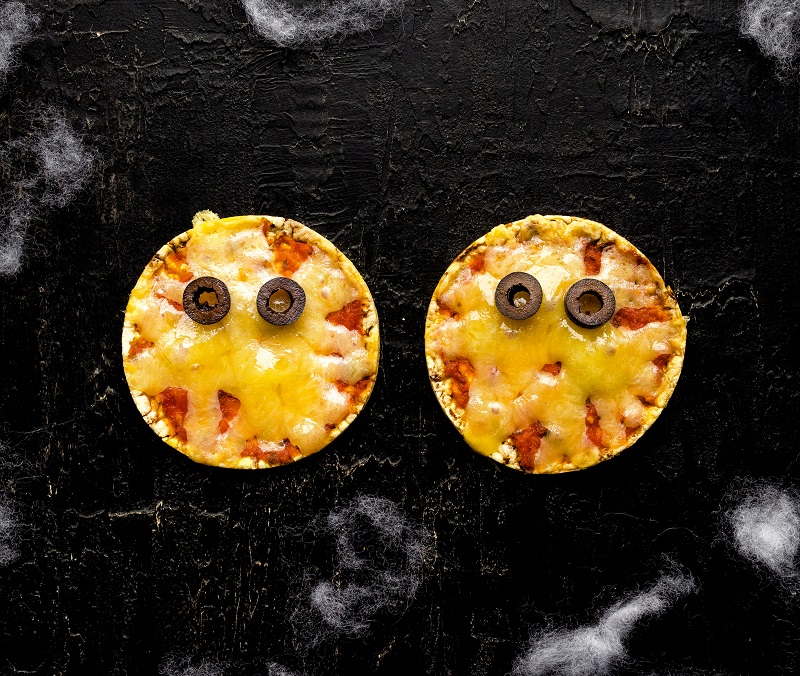 Ingredients
2 CORN THINS™ slices
Tomato pasta sauce
6-8 Cheddar cheese cut into strips
1 pitted olive
Instructions
Chant with your child: "Mummy pizza is good for my tummy". Spread CORN THINS™ slices with tomato pasta sauce. Get your child to layer the cheese strips in different angles, like they are bandages. Place the layered CORN THINS™ slices under the grill until the cheese melts. Then cut up olives and place them on top to make the eyes.
DO YOU HAVE ANY KIDS RECIPES USING CORN THINS™ SLICES THAT ARE FUN TO MAKE AND DELICIOUS TO EAT?
We'd love to hear what your children enjoy to eat. Please send us an email [email protected] or visit our Facebook page Real Foods CORN THINS™ to leave a comment.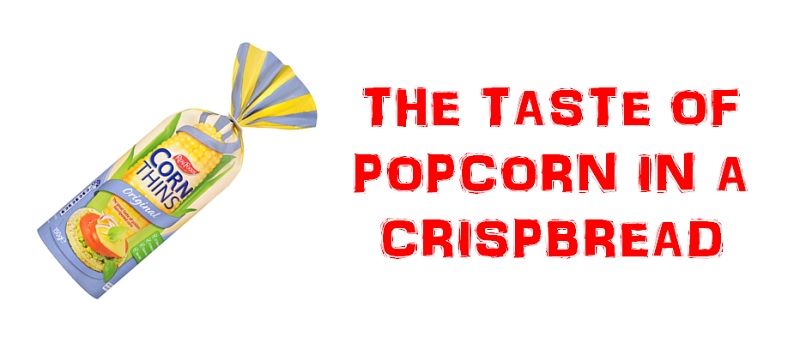 Want to buy CORN THINS? Go to ' Corn Thins™ Stockist Page' page on the website.