Recipe Image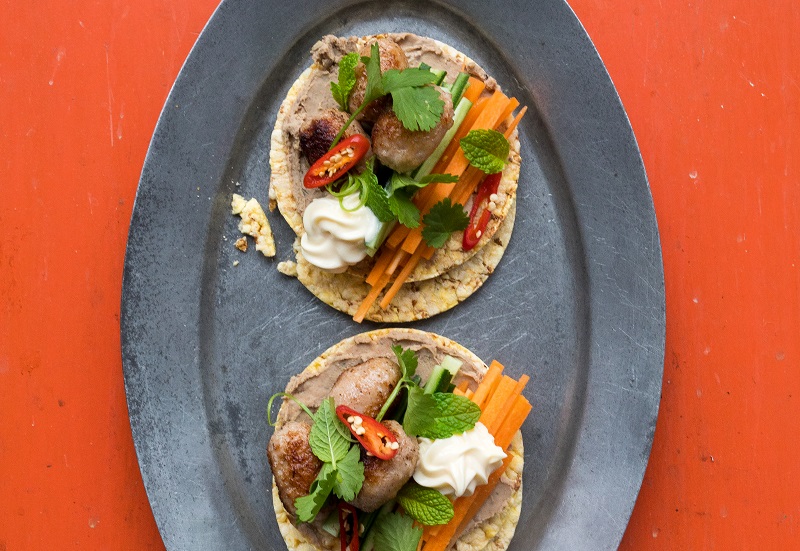 Directions
Used store-bought pork sausages to make meatballs. Squeeze meat from sausage casings. Divide each sausage into 8 portions and roll into balls.  Finally fry meatballs till cooked through.
Spread CORN THINS slices with store-bought pate, top with julienned cucumber and carrot, meatballs, sliced chilli, coriander leaves, mint leaves and a drizzle of Kewpie mayonnaise.
Ingredients
4 pork sausages
8 CORN THINS slices
Pate
1 cucumber (julienned)
1 carrot (julienned)
Sliced chilli
Coriander leaves
Mint leaves
Kewpie mayonnaise
Still Hungry?
 Still Hungry, then why not try something else. Check what is in your fridge or pantry, or view any of our other CORN THINS recipes for some  tasty ideas.