Recipe Image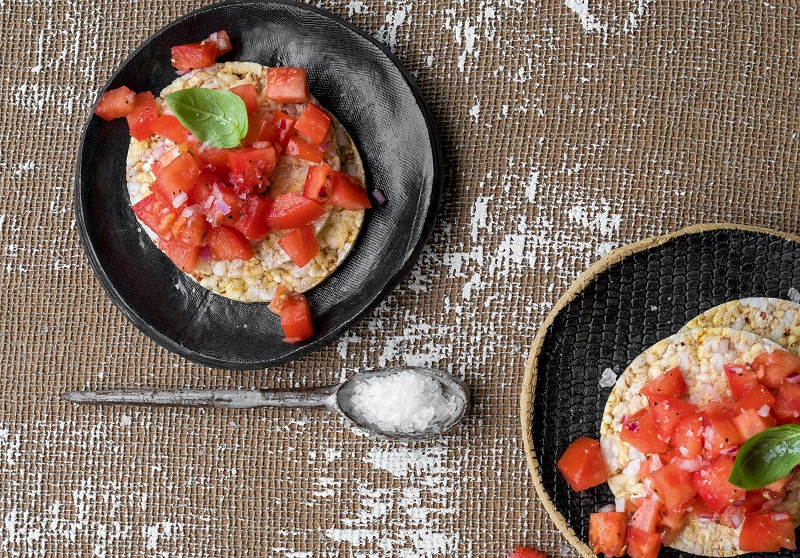 Directions
Bruschetta Mix - Mix tomatoes, garlic, onion & olive oil together in a small bowl. Add salt & pepper to taste.
Top CORN THINS™ slices with bruschetta mix & add a bit of basil.
Ingredients
2 CORN THINS™ slices
1/2 clove garlic (finely grated)
Basil (few leaves)
1 Tomato (cut into small cubes)
1/4 small onion (finely chopped & diced)
1-2 tsp of olive oil
salt & pepper
Still Hungry?
 Still Hungry, then why not try something else. Check what is in your fridge or pantry, or view any of our other CORN THINS recipes for some  tasty ideas.