Ricotta, Raspberry & Dark Chocolate
Recipe Image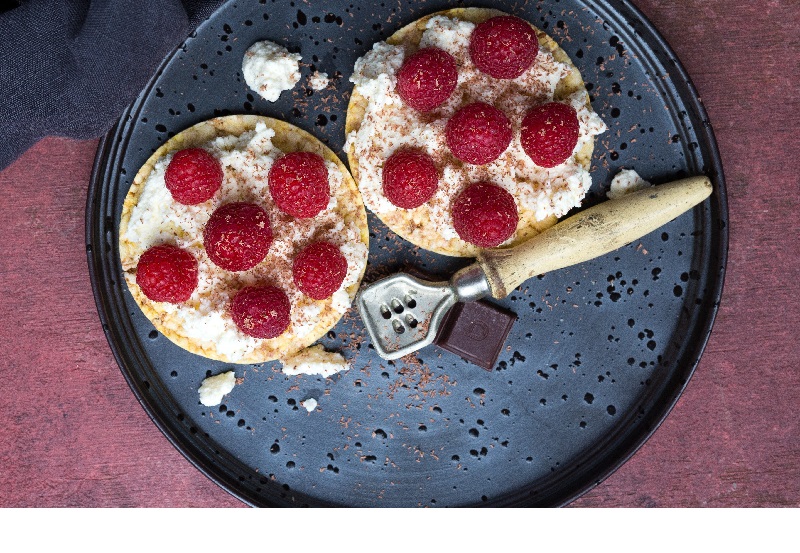 Directions
Divide ricotta between Corn Thins slices.  Place 5 raspberries on each then grate dark chocolate generously over the top to serve.
Ingredients
1/3 cup ricotta cheese
10 raspberries
2 cubes dark chocolate
2 CORN THINS slices
Still Hungry?
 Still Hungry, then why not try something else. Check what is in your fridge or pantry, or view any of our other CORN THINS recipes for some  tasty ideas.