Banana, Caramel & Coconut
Recipe Image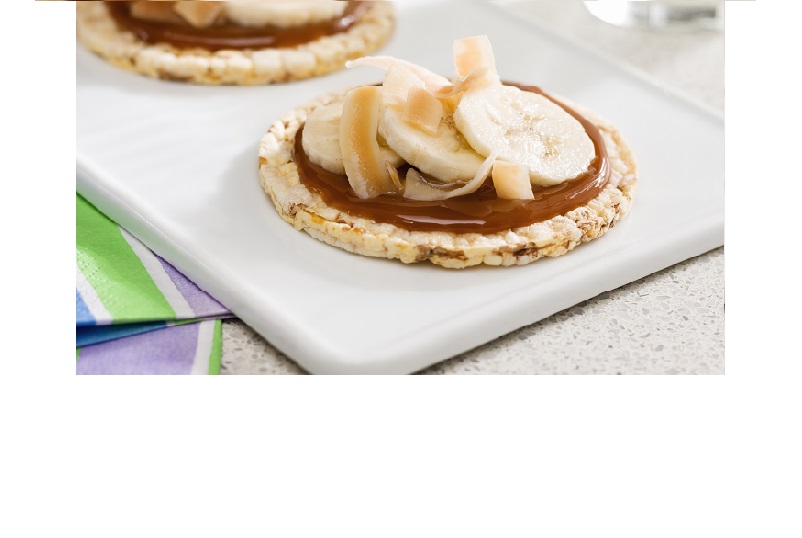 Directions
Caramel Sauce (mixture enough for up to 25 serves)
Disolve sugar and water using medium heat in a pan. Then bring to a boil. Reduce heat and cook for a further 10 mins, or until a golden brown, with continual stirring (be careful not to burn). Remove from heat and mix in butter & cream (be careful as there could be bubbling). When fully mixed, return to medium heat and cook for a further 2 mins, or until the mixture is smooth. Let cool down before use. Put in the fridge when not using.
CORN THINS recipe
Spread caramel sauce over CORN THINS slices. Then layer on banana & fried coconut chips. Enjoy!
Ingredients
Ingredients for Caramel Sauce (makes enough for up to 25 servings)
Cream (250ml)
Butter (50g)
Brown Sugar (330g)
Water (125ml)
Ingredients for CORN THINS Recipe
CORN THINS Slices (2)
Sliced Banana (1)
Coconut chips (10g)
Caramel Sauce (2 tbsp)
Still Hungry?
 Still Hungry, then why not try something else. Check what is in your fridge or pantry, or view any of our other CORN THINS recipes for some  tasty ideas.