Recipe Image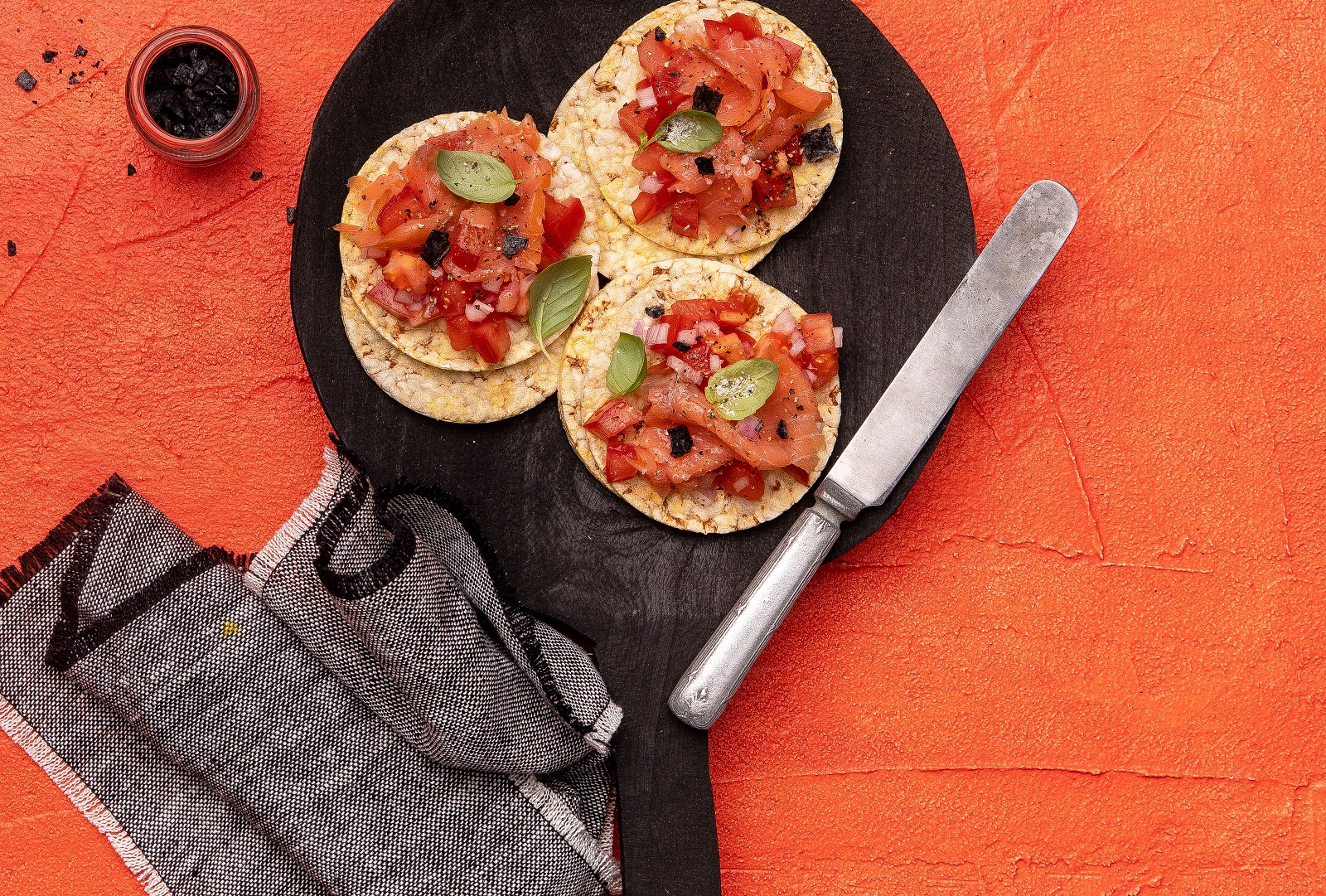 Directions
Quantities below make a single serve of bruschetta. Scale up accordingly for other people in the household.
Mix all ingredients in a bowl. You may need to pull apart the smoked salmon, so that it can evenly mix with the other ingredients. Then simply add to each CORN THINS slice & enjoy.
Ingredients
2-3 CORN THINS slices
1 large tomato (finely diced)
1/8 Onion (finely diced)
1/2 clove of garlic (finely chopped)
1 tsp balsamic vinegar
a few leaves of basil (finely chopped)
Pinch of Salt
80g smoked salmon
Still Hungry?
 Still Hungry, then why not try something else. Check what is in your fridge or pantry, or view any of our other CORN THINS recipes for some  tasty ideas.