Recipe Image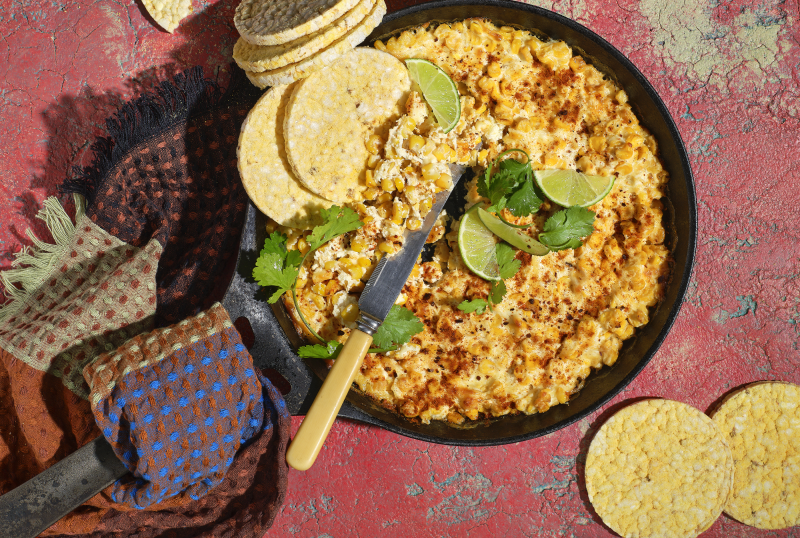 Directions
1. Preheat the oven to 191 Degrees Celsius or 375 degrees Fahrenheit.
2. Coat a 10-inch cast-iron frying-pan with extra virgin olive oil spray.
3. Place cast-iron frying-pan on the stove top and heat over medium to high heat.
4. Add in the corn kernels and cook for 5 to 7 minutes. Stir occasionally until golden brown.
5. Remove corn kernels from the heat and add in the ricotta cheese and low-fat cheddar.
6. Place the iron frying pan into the oven and bake for 18-20 minutes until golden brown and bubbling.
7. Remove from the oven and sprinkle the dip with chili powder.
8. Serve with 3-4 CORN THINS slices per person
8. Enjoy!
Ingredients
3-4 CORN THINS slices per person
3 Cups of Corn Kernels
200g ricotta cheese
2 cups of low-fat cheddar cheese
1/2 tsp chili powder
Accredited Practising Dietitian
Still Hungry?
 Still Hungry, then why not try something else. Check what is in your fridge or pantry, or view any of our other CORN THINS recipes for some  tasty ideas.