Recipe Image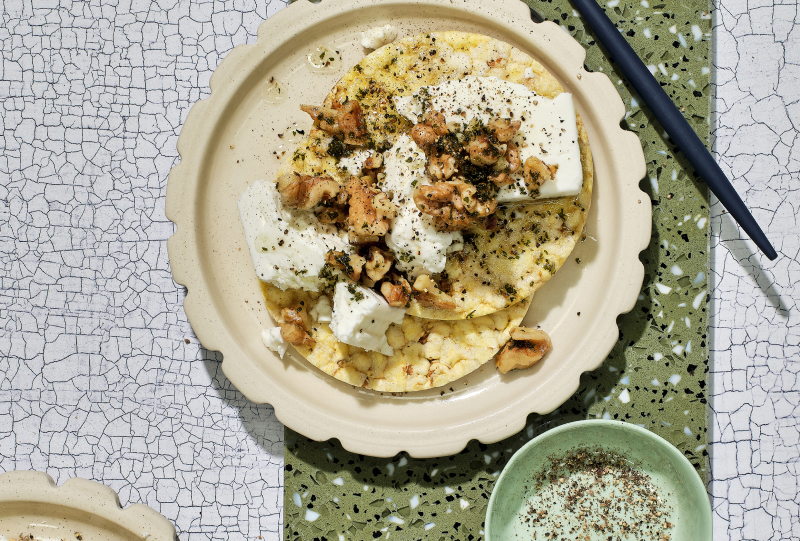 Directions
To make the sizzling mint simply heat the oil in a small pan. Once the oil starts to simmer, remove from heat & stir in the mint. Set aside to cool slightly.
Crumble some Feta across each CORN THINS slice, add some walnut, then drizzle on some of the sizzling mint. Finally sprinkle on some Dukkah.
Ingredients
3 CORN THINS slices
2 Tbs olive oil
2 tsp chopped fresh mint
Feta
Roasted walnuts (broken/crushed)
Dukkah
Still Hungry?
 Still Hungry, then why not try something else. Check what is in your fridge or pantry, or view any of our other CORN THINS recipes for some  tasty ideas.