Recipe Image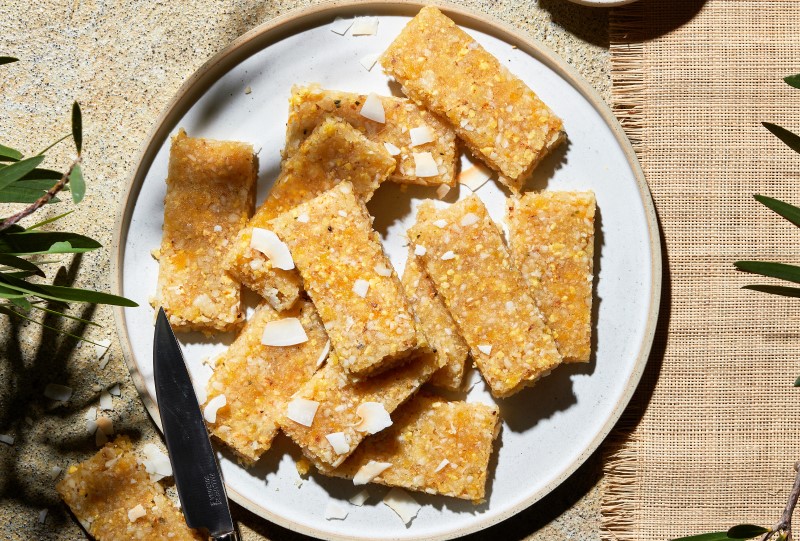 Recipe Time
10 mins prep, 60mins cooling
Directions
Add the CORN THINS slices, pineapple and mango into a food processor and process until fine consistency.

Add the nuts and pulse until coarsely chopped.

Add the coconut flakes, oil, hemp seeds, and salt.

Pulse until the mixture becomes a rough purée consistency.

Transfer mixture to a plastic wrap-lined rimmed baking sheet.

Top with another piece of plastic wrap and press to a 9x6" rectangle.

Chill the mixture until firm.

Cut into 12 bars.
Ingredients
35g of CORN THINS slices
85g roughly chopped dried mango
85g roughly chopped pineapple
1 cup coconut flakes
1 tablespoon hemp seeds
2 cups macadamia nuts
⅓ cup melted coconut oil
1¼ teaspoons salt
Accredited Practising Dietitian
Still Hungry?
 Still Hungry, then why not try something else. Check what is in your fridge or pantry, or view any of our other CORN THINS recipes for some  tasty ideas.