Ancient Grains Brittle with Nut Butter & Banana Porridge
Recipe Image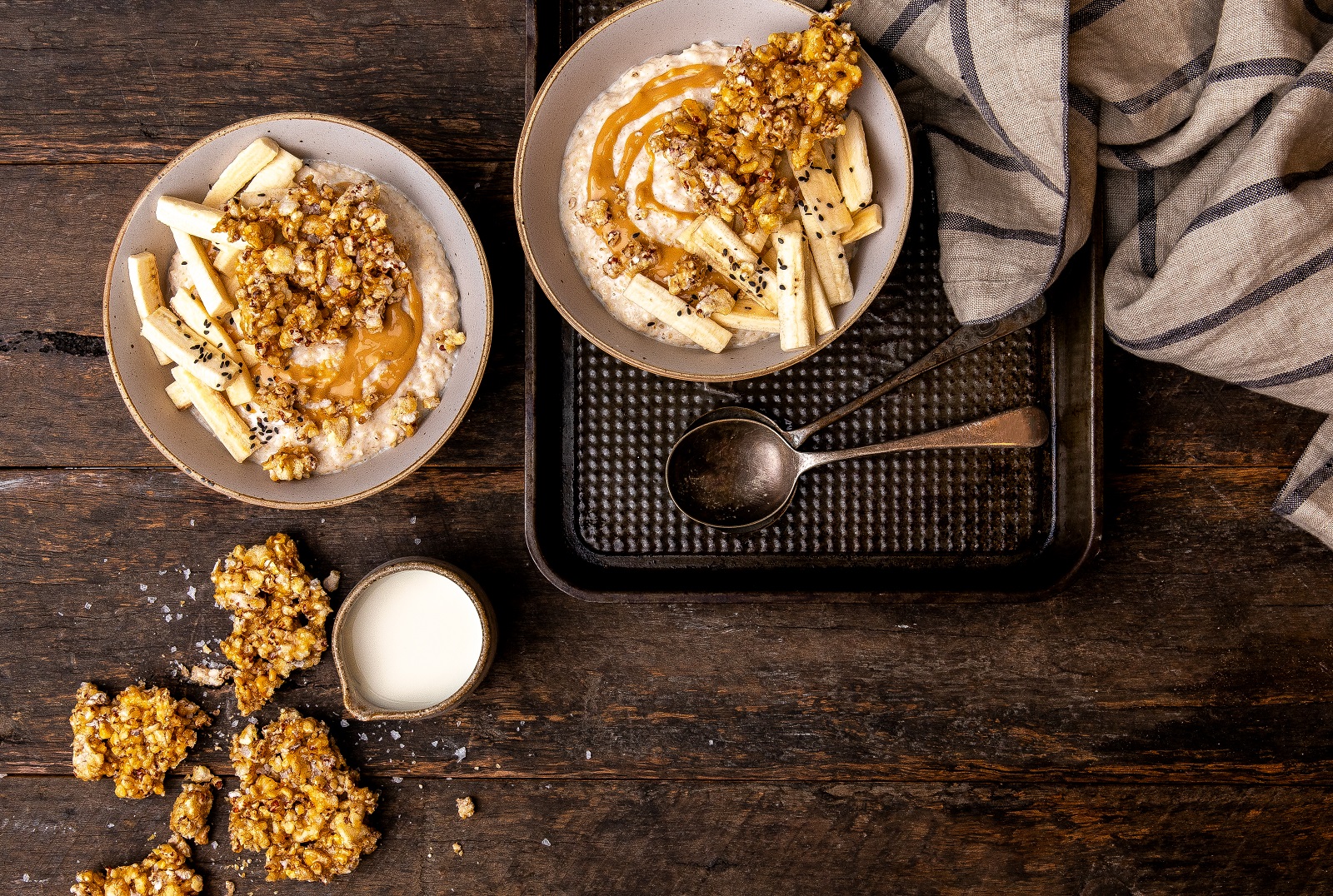 Directions
To make the sorghum brittle combine crushed Ancient Grains slices with bicarbonate of soda and salt. 
Stir sugar, glucose, butter and 30ml water in saucepan over medium-high heat until sugar dissolves, then bring mixture to the boil and cook to 150 degrees.  Add crushed Ancient Grains mixture, quickly mix (it will foam) then spread on baking paper.  Cool completely then break into pieces.
To cook porridge, combine oats and milk in a large, microwave-safe bowl.  Microwave on high in 1 minute bursts, stirring between each, until the oats are soft and milk has absorbed (about 4-5 mins). 
Divide porridge between four bowls.  Swirl 1 tbsp of peanut butter through each bowl of porridge then top with banana and crushed Ancient Grains brittle
Ingredients
2 cups gluten free quick oats
2 ½ cups milk, plus extra to serve
3 bananas, peeled, chopped
4 tbsp peanut butter
SORGHUM BRITTLE
6 Whole Grain Thins Ancient Grains, crushed
1/8 tsp bicarbonate of soda
½ tsp sea salt flakes
110g caster sugar
60g glucose syrup
30g butter
Still Hungry?
Still Hungry, then why not try something else. Check what is in your fridge or pantry, or view any of our other CORN THINS recipes for some tasty ideas.