Dulce De Leche, Pistachio & Rose Petals
Recipe Image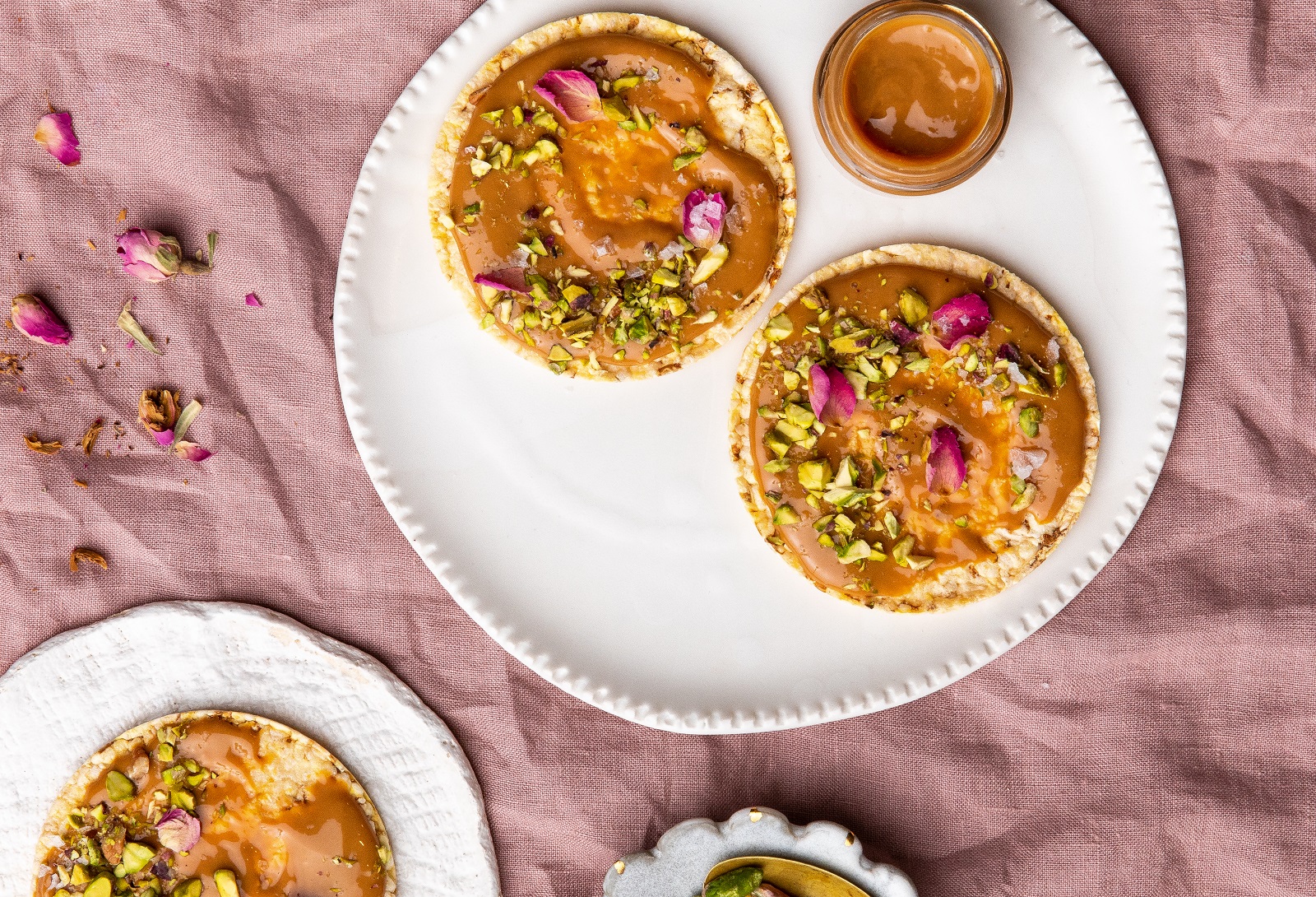 Recipe Time
20 mins (including the making of Dulce de leche)
Directions
Spread Dulce de leche across the CORN THINS slices, then sprinkle on the pistachio. Then add a few small rose petals. Almost too pretty to eat...but try stopping at 1, or 2, or 3......
To make Dulce de leche
Heat condensed milk, butter & brown sugar in a pot over medium heat. Stir continuously for 6 to 8 minis, or till the mixture thickens & darkens slightly. Put aside to cool. Any unused mixture can be stored in the fridge for 3-4 days.
Ingredients
3 CORN THINS slices
1&1/2 Tbs of Dulce de Leche
Rose petals (store bought, or if from your garden, wash thoroughly & remove the white section [as this is bitter], dry, then use)
9-12 pistachios (finely chopped)
To Make Dulce de leche (makes 1 1/4 cups)
1 1/3 cups of sweetened condensed milk
40g butter
1/4 cups brown sugar (firmly packed)
Still Hungry?
 Still Hungry, then why not try something else. Check what is in your fridge or pantry, or view any of our other CORN THINS recipes for some  tasty ideas.