Corn Thins Slices with Pineapple Salsa
Recipe Image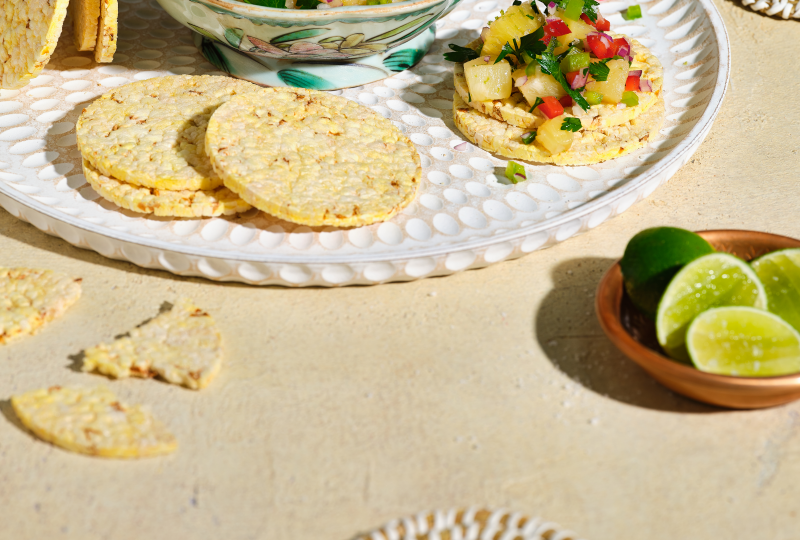 Directions
In a medium bowl add the red onion, pineapple, lime peel, pineapple juice, red capsicum, parsley, and chilies. Stir through to combine well. Serve the salsa as a dip with Corn Thins slices. Enjoy!
Ingredients
¼ cup diced green capsicum
½ cup diced red capsicum
2 tsp chopped jalapeno chilies
500g pineapple chunks
½ cup pineapple juice
¼ cup chopped red onions
2 tsp chopped parsley
1 tsp grated lime peel
6 Corn Thins slices per person (48 Corn Thins slices total)
Accredited Practising Dietitian
Still Hungry?
 Still Hungry, then why not try something else. Check what is in your fridge or pantry, or view any of our other CORN THINS recipes for some  tasty ideas.