Recipe Image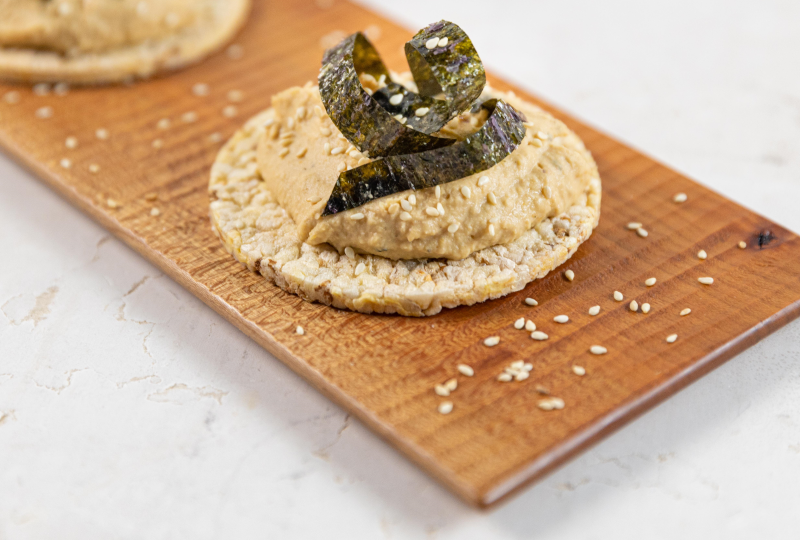 Recipe Serves
serves 10-12
Directions
Preeya Alexander from Good Chef Bad Chef made this delicious twist on hummus for us. So perfect to go with the Popcorn crunch of Corn Thins slices
In a blender place the chickpeas, the reserved juice, tahini, ripped up seaweed sheets, tamari, sesame oil, lime juice and garlic in a blender and blitz until smooth. Spread hummus on the Corn Thins slice. Sprinkle some broken seaweed and sesame seeds on the hummus before serving! Enjoy!!
Ingredients
To make the seaweed hummus
1 can of chickpeas, rinsed and drained – reserve about ⅓ cup of the juice from the can
2 tbsp tahini
2 packets of toasted seaweed sheets
2 garlic cloves
Lime juice – one lime
2 tbsp tamari
1 tbsp sesame oil
To Serve:
Corn Thins slices
Sesame seed
Extra seaweed sheets
Still Hungry?
 Still Hungry, then why not try something else. Check what is in your fridge or pantry, or view any of our other CORN THINS recipes for some  tasty ideas.