Corn Thins® Cauliflower Fritters
Recipe Image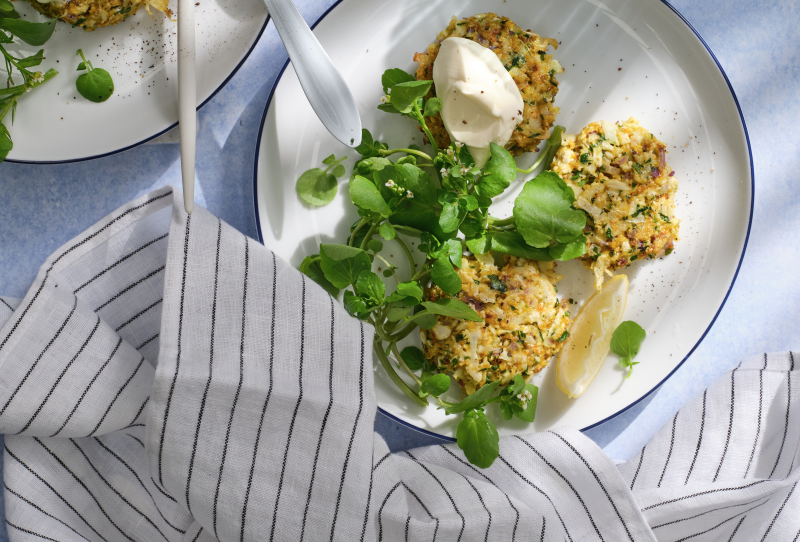 Recipe Time
15-20 mins mins
Directions
In a food processor, process the Corn Thins slices until a fine texture.

In a bowl add the cauliflower, onion, parsley, water, egg and spices and mix well

Add in the Corn Thins flour mixture and combine well.

Drizzle extra virgin olive oil into a non-stick skillet and place over medium heat.

Scoop a 1/3rd cup patty of the mixture into the pan and slightly press down.

Cook for 3-4 minutes or until the fritter is cooked golden through.

Enjoy!
Ingredients
6 Corn Thins® slices
1 cup grated cauliflower
¼ finely chopped red onion
2 Tbs chopped parsley
2 tsp water
1 egg, lightly whisked
1/4 tsp ground cumin
1/4 tsp ground turmeric
1 tsp extra virgin olive oil
Accredited Practising Dietitian
Still Hungry?
 Still Hungry, then why not try something else. Check what is in your fridge or pantry, or view any of our other CORN THINS recipes for some  tasty ideas.