Have You Thanked Your Older Sibling for Your Gut Microbiome?
2023-02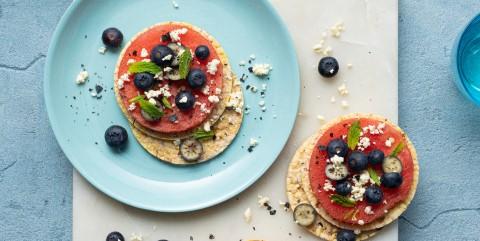 The next time you see your older sibling remember to give them a high five. Research suggests that there may be many health benefits to having siblings. This includes a lower risk of developing allergies as well as irritable bowel disease. New research adds another reason to thank your older siblings with potential links to increase the diversity and number of health promoting microbes living in your gut.
Researchers investigated the effects on the gut microbiome of having older siblings on six hundred and eighty-six children. This study was conducted from when the children were one week of age until six years of age.  At one week of age sixty percent of the children had at least one older sibling, forty five percent had older siblings, thirty three percent had only younger siblings, approximately ten percent had both older and younger siblings and eleven percent had no siblings.
The researchers found that the children in their first month of age who had older siblings showed an increase in amount of Bifidobacterium. This is a health promoting microbe which is suggested to be important in the development of the immune system, metabolism of food and development of physiology. Children with older siblings were also found to have a lower number of Clostridium microbes in their first month of age. Clostridium is a disease promoting microbe.
The children who had older siblings at one year of age were found to have lower levels of Enterobacteriaceae and Veillonella. This included the species Shigella and Escherichia which are associated with disease.
At four years of age the children with older siblings were found to have higher levels of Prevotella genus. The levels of Prevotella were found to be higher in children with older siblings at four years compared to six years of age. Although there was still an increase in abundance of this type of microbe in those children with older siblings compared to those without older siblings. Prevotella is linked to numerous health benefits including supporting metabolism of glucose in your body.
On top of these specific types of microbes present in the children who had older siblings, the children were also found to have a more diverse microbiome. Diversity is one component of a healthy gut microbiome as each different microbe supports your health in a different way. Interestingly, the number of older siblings did not influence the diversity of the gut microbiome of the children. These findings were more prominent when the child was closer in age to his or her older sibling.
Your gut microbiome undergoes the most development and maturation in your first couple of years of life. There are many factors which shape your gut microbiome in your early years of life. This includes whether you were breastfed, or bottle fed, antibiotic use, and if you were born via caesarean or vaginally. To add to these factors these new findings provide new insight to what may influence your gut microbiome and ultimately your health and disease as an older child and into adulthood.
From the age of around six months when solids are introduced, your diet also plays an important role in developing your gut microbiome. A more diverse, plant-based diet has links to increased diversity of the health promoting microbes. Plant based foods provide the prebiotic fuel which your health promoting microbes need to stay alive and thrive. This includes whole foods like whole grains, or whole grain containing foods such as Corn Thins slices, nuts, seeds, legumes, beans, fruits, and vegetables.
Take home message: The next time you see your older sibling make sure you thank them for providing you with a more diverse, health promoting microbiome.
References:
Hidalgo-Cantabrana C, Delgado S, Ruiz L, Ruas-Madiedo P, Sánchez B, Margolles A. Bifidobacteria and Their Health-Promoting Effects. Microbiol Spectr. 2017 Jun;5(3). doi: 10.1128/microbiolspec.BAD-0010-2016. PMID: 28643627.

Clostridium Infection, Science Direct, https://www.sciencedirect.com/topics/medicine-and-dentistry/clostridium-infection

Devanga Ragupathi NK, Muthuirulandi Sethuvel DP, Inbanathan FY, Veeraraghavan B. Accurate differentiation of Escherichia coli and Shigella serogroups: challenges and strategies. New Microbes New Infect. 2017 Sep 23;21:58-62. doi: 10.1016/j.nmni.2017.09.00 PMID: 29204286; PMCID: PMC5711669.

Kovatcheva-Datchary P, Nilsson A, Akrami R, et al. Dietary fiber-induced improvement in glucose metabolism is associated with increased abundance of Prevotella. Cell Metab. 2015; 22(6):971-82.

Christensen ED, Hjelmsø MH, Thorsen J, Shah S, Redgwell T, Poulsen CE, Trivedi U, Russel J, Gupta S, Chawes BL, Bønnelykke K, Sørensen SJ, Rasmussen MA, Bisgaard H, Stokholm J. The developing airway and gut microbiota in early life is influenced by age of older siblings. Microbiome. 2022 Jul 13;10(1):106. doi: 10.1186/s40168-022-01305-z. PMID: 35831879; PMCID: PMC9277889.

Tomova A, Bukovsky I, Rembert E, Yonas W, Alwarith J, Barnard ND, Kahleova H. The Effects of Vegetarian and Vegan Diets on Gut Microbiota. Front Nutr. 2019 Apr 17;6:47. doi: 10.3389/fnut.2019.00047. PMID: 31058160; PMCID: PMC6478664.
Accredited Practising Dietitian