Apple Cinnamon Baked Rice Thins Slice
Recipe Image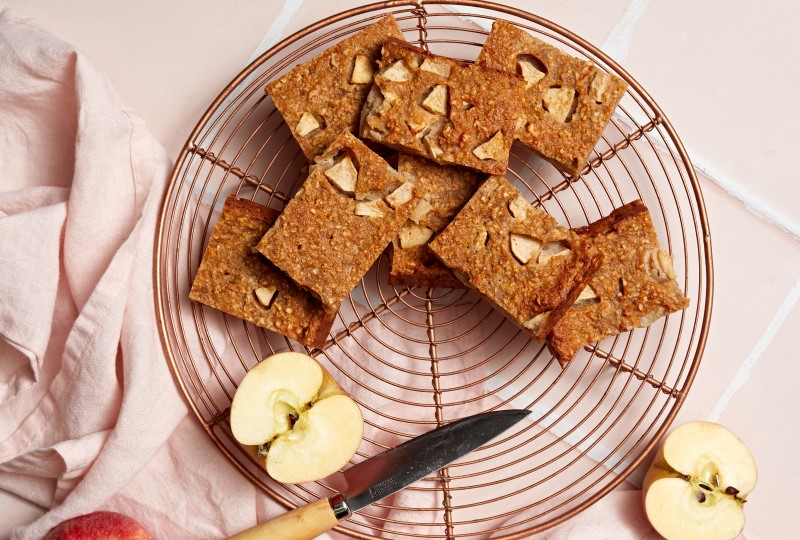 Recipe Serves
10 - 12 slices
Directions
Place Rice Thins slices into a food processor and process until roughly a fine consistency.

Preheat the oven to 350°F (176°C).

In a mixing bowl add milk, sugar, egg whites, margarine, and cinnamon.

In a separate mixing bowl combine the Rice Thins crumb with the baking powder.

Pour the wet mixture into the bowl with the Rice Thins crumb and baking powder and add the apples then stir to combine.

Spoon the mixture into an 8 by 8 inch pan coated with a light spray of extra virgin olive oil spray.

Bake for 30-40 minutes until a toothpick comes out clean and the top is firm to touch.
Ingredients
1 bag of Rice Thins Wholegrain
1.5 cups of milk
½ cup of packed brown sugar
½ cup of egg whites
1 tablespoon of melted margarine
½ teaspoon cinnamon
1 teaspoon baking powder
1.5 cups chopped apples
Accredited Practising Dietitian
Still Hungry?
 Still Hungry, then why not try something else. Check what is in your fridge or pantry, or view any of our other CORN THINS recipes for some  tasty ideas.