Raspberry Spread & Sprinkles
Recipe Image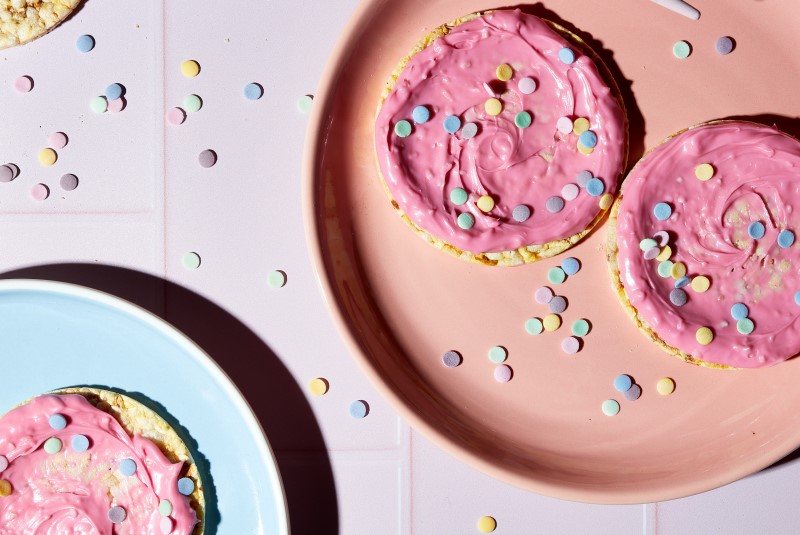 Directions
Thoroughly mix creamed cheese, raspberries, lemon juice & powdered sugar in a mixer (or by hand if you are full of energy & strong).
Spread raspberry spread across CORN THINS slices, then sprinkle on the candy sprinkles.
Store any left over raspberry spread in a sealed container in the fridge.
Ingredients
CORN THINS slices
225g softened Cream Cheese
1 tsp Lemon Juice
1 cup Powdered Sugar
175 Raspberries
Candies sprinkles
Still Hungry?
 Still Hungry, then why not try something else. Check what is in your fridge or pantry, or view any of our other CORN THINS recipes for some  tasty ideas.