Recipe Image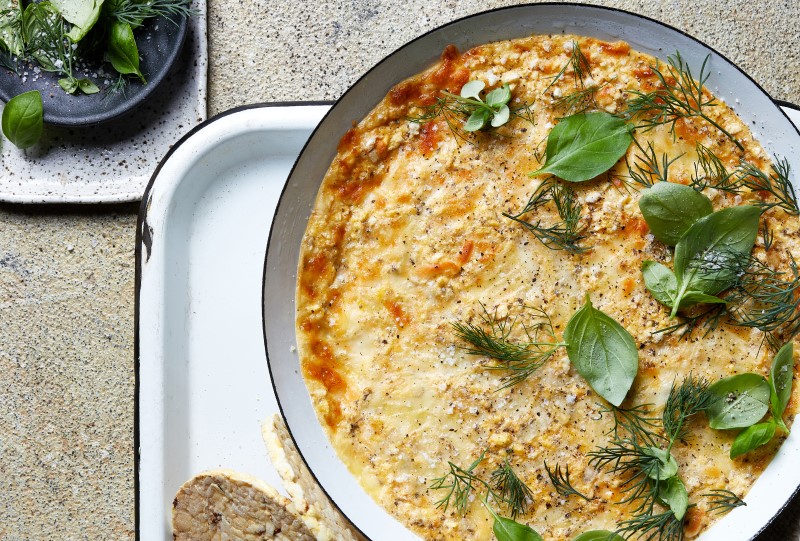 Directions
Place 3 Corn Thins slices into a food processor process until a crumb.

In a mixing bowl whisk the eggs, half the cheese and milk. Add herbs and spices.

Heat grill to high temperature.

Place extra virgin olive oil into a skillet on medium heat.

Add the Corn Thins crumb into the pan and shake to spread out over the entire pan.

Add the mixture from the mixing bowl into the pan making sure the mixture covers all the way to the edges of the pan.

Sprinkle the remaining cheese on top of the mixture.

Cook the mixture for 3 minutes

Place the pan into the oven/grill and grill until golden brown on top (approximately 2 minutes).

Remove from the grill and allow to cool until warm.

Serve with 2-3 Corn Thins slices on the side and enjoy!
Ingredients
6 Corn Thins slices
¼ cup of low-fat milk
½ tsp extra virgin olive oil
2 large eggs
½ cup chopped cherry tomatoes
2 tbs grated cheddar cheese
Herbs and spices to season
Accredited Practising Dietitian
Still Hungry?
 Still Hungry, then why not try something else. Check what is in your fridge or pantry, or view any of our other CORN THINS recipes for some  tasty ideas.