Recipe Image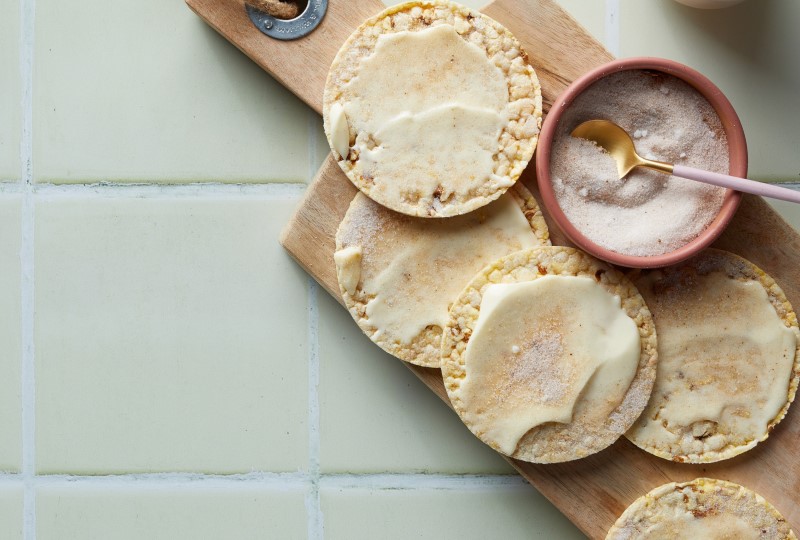 Directions
To make the cinnamon butter -  in a medium bowl, beat butter, honey, sugar and cinnamon until smooth. Add salt and beat until smooth. Taste and adjust salt, honey, and cinnamon to your preferences. Keep any unused cinnamon butter in the fridge & take out of the fridge 15 mins before you want to use.
Now that the cinnamon butter is made simple spread across each CORN THINS slice & enjoy. 
Ingredients
3 CORN THINS slices
1/2 cup unsalted butter room temperature
1/4 cup honey (not creamed)
1/4 cup powdered sugar
1 teaspoon ground cinnamon
1 pinch salt
Still Hungry?
Still Hungry, then why not try something else. Check what is in your fridge or pantry, or view any of our other CORN THINS recipes for some  tasty ideas.